After an epically bad start to 2016, US stocks have staged a smart rally over the last four weeks or so.
The S&P 500 Index and Dow Jones Industrial Average edged closer to breakeven for the year as of March 11.
There are reasons to be cautiously optimistic.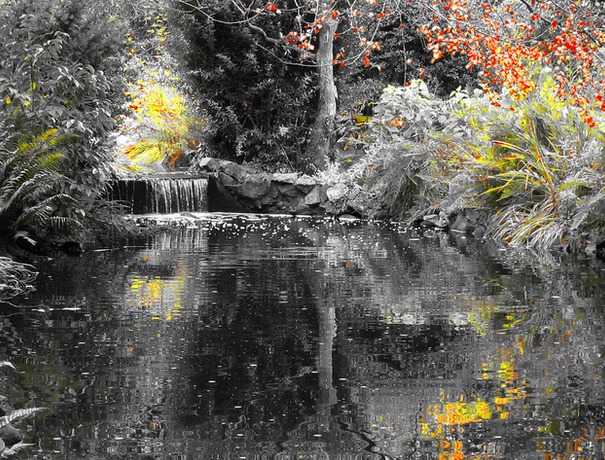 Technicals
First off, on March 11 both indices finished above their 200-day moving averages for the first time in 2016.
This is a data point technical analysts watch to assess the overall trend of a market.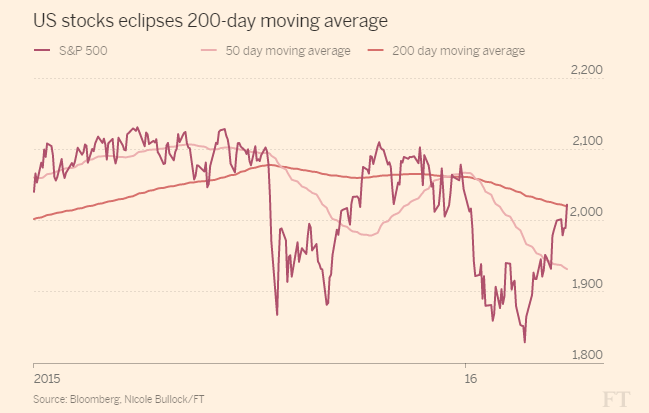 Golden Cross
That's a welcome development, but a better confirmation of a rebounding market would be to eclipse the so-called golden cross.  
That's when the 50-day moving average passes the 200-day moving average. We aren't there yet.
It's also worth pointing out that the Nasdaq Composite Index hasn't yet crossed its 200-day moving average.
Commodities Rebound
The other positive development for stocks is the rebound in commodity prices.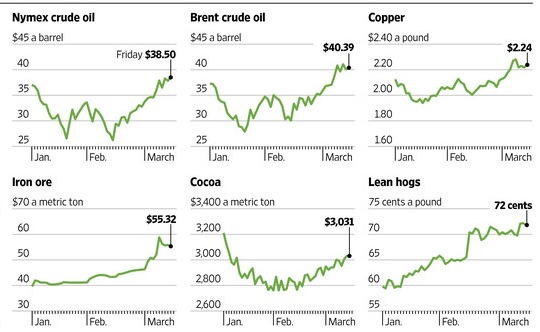 Improved supply-and-demand dynamics in the oil industry and plans by China to boost its commodity-hungry economy with stimulus measures have improved the outlook for commodities.
The Paris-based International Energy Agency recently suggested that oil prices may have bottomed out thanks to supply cuts in the US and elsewhere.
Wither Earnings?
That said, what would really light a fire under stocks would be evidence of a turnaround in corporate earnings.
As CNBC recently pointed out, the decline in earnings between October and December  2015 marked the third straight quarter in which S&P 500 companies' profits fell versus the year prior.
The last time that happened was back in 2009 during the Great Recession following the US financial crisis.
Takeaway
The stock market has a pulse again and has clawed its way back over the last month.
There are signs of life in the commodities market as well.
If earnings start to rebound, the seven-year bull market, wobbly of late, may finally get its groove back.
Photo Credit: Nick Kenrick via Flickr Creative Commons