In the first nine months of 2015, equity markets returns continued to grind lower even as the economy chugged along.
For example, the Global Dow Index (GDOW) decreased -3% as car sales in the US hit a record 17 million plus on a seasonally adjusted annual rate.
We believe some of the negative sentiment is due to the Federal Reserve policy that seems to be on again off again with regards to higher interest rates.
Political Noise
Also, the US Presidential race and the things the candidates talk about hurt healthcare stocks as they discuss ways to make medicine things more affordable for services and pharmaceuticals.
We look forward to a seasonally better fourth quarter as we think the Thanksgiving, Christmas, New Year's holidays will put investors in a better mood.
We continue to overweight stocks versus bonds because we believe most of the slowdown in economic activity has passed as lower energy prices provide consumer relief at the gas pump.
Monetary Floodgates
An added plus is that European and Chinese central banks have continued aggressive actions on easing monetary policies and this may help growth on a global basis.
Our investment approach is to buy companies with consistent earning power, high return-on-equity while employing little or no long-term debt and to purchase at reasonable prices.
Photo Credit: The Tire Zoo via Flickr Creative Commons
Author profile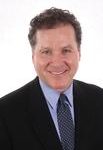 Sparrow Capital Management is a registered investment advisor based in Missouri. Gerry Sparrow, an investment professional with more than 20 years of investment management experience, is our President and Founder. He selects stock investments using a proprietary matrix of fundamental, quantitative and technical factors.