Recent performance in the Hedged Value portfolio is largely attributable to positions previously discussed on Smarter Investing.
Cable Car took advantage of market volatility to add to its position in Retrophin (RTRX) in late April.
We trimmed modestly one month later, as the position size approached the portfolio's concentration limit.
RTRX remains the largest holding in the Hedged Value portfolio, followed by Intercontinental Exchange Inc. (ICE).
Record Sale
On May 27, Retrophin announced the sale of the Pediatric Rare Disease Priority Review Voucher mentioned on Covestor to Sanofi (SNY) for $245 million.
The sales price was the highest on record for a priority review voucher and more than double the accounting value of the voucher.
The windfall offers a significant additional boost to Retrophin's balance sheet.
Exiting FXCM
In May, Cable Car closed its short position in foreign exchange broker FXCM.
While the market value has approached, but not quite reached, a reasonable estimate of the remaining equity value, shares have continued to exhibit extreme volatility upon the announcement of asset dispositions and other news.
While it is possible shares will ultimately receive little or no recovery, they currently exhibit option value dependent upon the future performance of the business.
While sustained improvement remains unlikely, FXCM shares may present better valuation opportunities in the future.
Photo Credit: Umberto Salvagnin via Flickr Creative Commons
The investments discussed are held in client accounts as of June 8, 2015. These investments may or may not be currently held in client accounts. The reader should not assume that any investments identified were or will be profitable or that any investment recommendations or investment decisions we make in the future will be profitable.
Author profile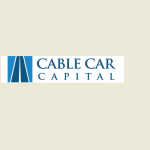 Cable Car is a registered investment adviser managed by Jacob Ma-Weaver, CFA. Jacob started his career in corporate finance at McKinsey & Company, then helped cover global retail and telecom companies at Dodge & Cox before working as a generalist long/short analyst at Amici Capital.