McDonald's (MCD) President and CEO Don Thompson recently stepped down after a string of disappointing sales and lackluster menu items.
Meanwhile, Shake Shack (SHAK), known for its hand-spun, creamy milkshakes, Yukon french fries and hormone-free burgers, attracted huge interest at its initial public offering.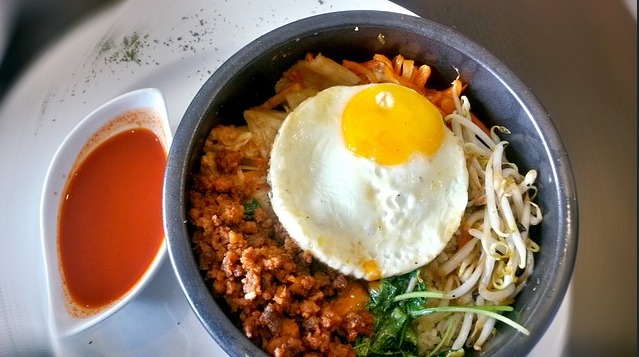 ShopHouse
In the casual dining world, quality food and splashy menu offerings win. And few do it better than Chipotle Mexican Grill (CMG).
Its core Mexican food chain continues to thrive as does ShopHouse, a Southeast Asian restaurant concept chain launched in 2011 by the company..
ShopHouse has 9 restaurants in California, Washington D.C. and Maryland, where a new restaurant is planned to open in Rockville, a suburb just outside the nation's capital.
It is following the same script as its parent Chipotle: source responsibly raised ingredients, cook food in front of the customer in an interactive format and offer a unique dining experience.
Hot streak
Chipotle's revenue is clocking in with 30% growth and the company plans to open 190 to 205 new restaurants next year–including a small and undisclosed number of ShopHouse outlets.
The company's stock performance has outperformed that of McDonald's over the past five years.
ShopHouse serves Southeast Asian-style rice bowls and authentic dishes from Thailand, Malaysia and Indonesia.
The concept works because customers now seek healthier fare and the option to customize their meals.
Marketing savvy
Beyond that, Chipotle CEO Steve Ells and his executive team are very savvy marketers.
They are trying to associate their restaurant concepts with the whole foodie movement.
For example, ShopHouse is part of the Chipotle Cultivate Festival series, one day events around the country that celebrate responsibly sourced food with demonstrations by celebrity chefs, live music, and local food artisans.
Brands like Chipotle, ShopHouse and Shake Shack are growing because they offer fun, responsibly sourced food that consumers want.
They're the future. McDonald's isn't.
Continued Learning: What the "foodie revolution" means for consumer goods
DISCLAIMER: The investments discussed are held in client accounts as of December 31, 2014. These investments may or may not be currently held in client accounts. The reader should not assume that any investments identified were or will be profitable or that any investment ­recommendations or investment decisions we make in the future will be profitable. Past performance is no guarantee of future results.