The Super Bowl ad economy continues to test the bounds of sanity.
As you prepare to enjoy this year's battle between the New England Patriots and Seattle Seahawks, take a moment to spare a charitable thought for brand managers rolling the dice on their multi-million dollar Super Bowl ads.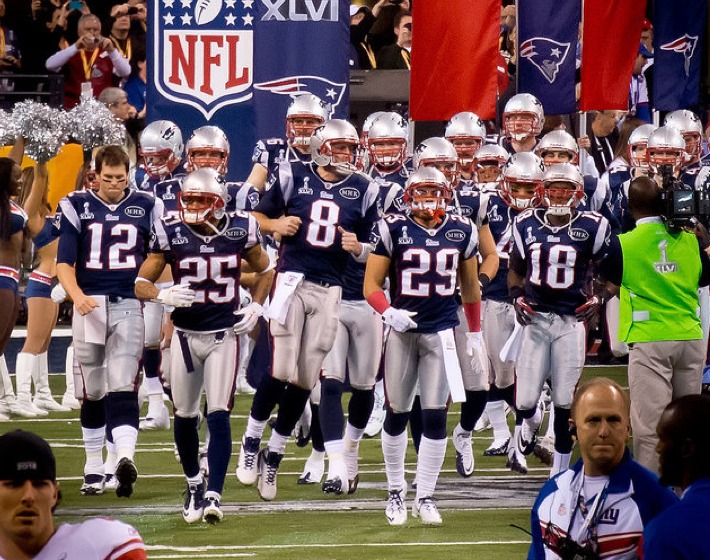 111 million fans
This year, the average price of a 30-second spot is a record-setting $4.5 million. That's a half a million more than last year's broadcast on Fox.
Super Bowl XLIX advertising will be amusing to watch and there are always a couple of ads that shock and awe. Kim Kardashian will satirize herself in an ad for T-Mobile (TMUS).
Here's a link to this year's lineup that includes the usual suspects such as Anheuser-Busch InBev (BUD) and Mercedes-Benz (DDAIF).
It's no shocker that Super Bowl spots sell at a premium, given the opportunity to reach a worldwide, captive audience. Last year's game drew 111 million viewers. Check out the interesting chart below from Statista.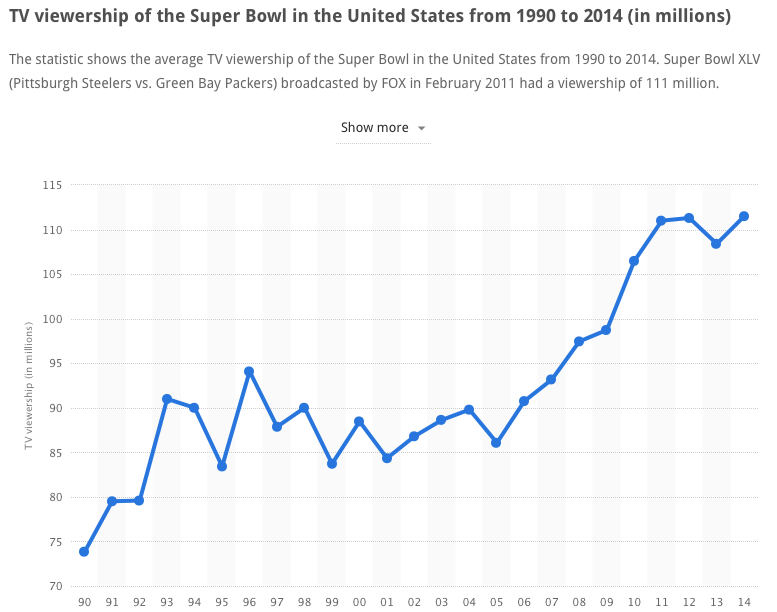 Super Bowl halo?
This year's championship matchup, which features Katy Perry and guest Lenny Kravitz for its halftime show, may well approach 120 million worldwide.
But are these astronomical ad rates really worth it?
They may not be, according to Kenneth Kim, Chief Financial Strategist of EQIS Capital.
Back in 2009, Kim published a study that showed publicly-listed firms that aired popular Super Bowl commercials, based on a survey compiled by USA Today, on average received a stock price boost the day after the big game.
The Super Bowl effect has lost its punch, according to an update of that study by Kim that looked at the last 10 years.
Admired ads for Budweiser and Doritos did nothing for these brands' corporate parents.
Long-term impact
Even if there's a short-term pop in the stock price. What about longer term?
There's no question that a smash hit Super Bowl ad can be a zeitgeist changing even for young companies. Apple's (AAPL) Orwellian 1984 ad is the stuff of business school case studies.
Charles Tomkovick, a marketing professor at the University of Wisconsin, Eau Claire, has studied companies that advertise during the big game.
According to his research, 75% of them enjoy a boost in sales and brand awareness shortly after the game. Then it wears off for most companies.
That's great for movie trailers.
Not so good for venerable corporate brands fans are already familiar with.
Photo Credit: Global Panorama via Flickr Creative Commons
DISCLAIMER: The investments discussed are held in client accounts as of December 31, 2014. These investments may or may not be currently held in client accounts. The reader should not assume that any investments identified were or will be profitable or that any investment recommendations or investment decisions we make in the future will be profitable. Past performance is no guarantee of future results.