The last few weeks of 2014 brought a more choppy and volatile stock market. Anything and anywhere tied to making profits by extracting oil, gas or coal from the ground has lost value in the last few months.
There is an extraordinary amount of energy abundance due to new technologies like hydraulic fracking. The root cause for this abundance is OPEC price controls.
OPEC
This cartel kept prices high for many years. Now this oversupply that has come about from high prices has literally crashed upon the energy markets.
Precious metals such as silver and gold started a downtrend before oil and this I believe was a signal for what was to come, the drop in oil prices.
I presently do not have a clear outlook for 2015 because I do not know what effect the deflation of oil, coal and natural gas will have on the various sectors of the economy.
I am presently waiting to see if certain stocks act well price-wise and if they come through with good or bad earnings. It could very well be that lower oil prices a boon for the general market and causes earnings to rise.
Retail
The price of retail stocks such as Wal-Mart (WMT) and Target (TGT) have risen, possibly due to the current drop in oil prices.
The other side of the coin is that lower oil can cause many high paying job losses and potentially a withdrawal of investments to cover expenses from the lost revenue from oil production.
In my opinion, companies like Exxon Mobil (XOM) and Chevron (CVX) have large investments in various sectors of the U.S. economy and the economies of the world.
Right now biotech stocks are very strong yet also very extended in price in many cases. Some stocks that might have a degree of safety are Celgene (CELG), Gilead Sciences (GILD) and Biogen (BIIB).
Airlines
It is increasingly difficult to play these stocks as the markets get more volatile. New technologies and higher computing power seems to be playing a big part in the new discoveries in biotech.
Some sectors I am looking at to benefit from the lower oil prices are large retailers, airlines and housing stocks.
United (UAL), Delta (DAL), and American (AAL) are some airlines riding the oil price declines, although they are a bit extended at this point. Lennar (LEN), PulteGroup (PHM) and LGI Homes (LGIH) are some stocks in the housing sector that may benefit.
Even as I mention what may benefit from the oil and natural gas prices dropping I am still in wait mode as this volatility tests the market. Is deflation coming more from oversupply or from demand and does that even matter when it comes to pricing power?
I am continually looking for trends and when I see clear signals, I will take action.
Photo Credit: Alex.ch via Flickr Creative Commons
DISCLAIMER: The investments discussed are held in client accounts as of January 31, 2014. These investments may or may not be currently held in client accounts. The reader should not assume that any investments identified were or will be profitable or that any investment ­recommendations or investment decisions we make in the future will be profitable. Past performance is no guarantee of future results.
Author profile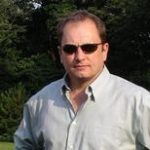 I have worked as a professional trader for 13 years. I use charts and sentiment measures to guide my trading decisions.