Last year was a very challenging year in the energy sector, as relatively strong oil and natural gas prices during the first half gave way to a precipitous decline.
Equities in the oil and natural gas production sector followed energy prices lower.
Gas prices
Natural gas prices during the first quarter of 2014, however, were quite strong.  An abnormally cold winter in much of the United States resulted in unusually high demand for natural gas for heating, drawing down inventories.
As a result, the prompt month natural gas futures contract rallied from around $4.00/MMBTU during the second week of January to more than $6.00/MMBTU during the latter part of February.
Regarding oil, price volatility reached levels that hadn't been witnessed since prior to the shale revolution, and daily spot prices in some constrained markets in the Northeast exceeded $100.
Once the cold eased, though, prices fell sharply, to around $4.25 at the start of April.  A mild summer caused prices to slide below $4.00, before rebounding to as high $4.50 in late November.
Prices declined sharply during the final week of November and throughout December. During the last trading day of 2014, prices breached $3.00, settling the year at around $2.90, down 32 percent for the year.
Oil
Crude oil prices also plummeted in 2014. The first half of the year, however,  was notable for its unusually narrow trading range.
Through the first nine months of the year the prompt month crude oil futures contract closed between $90 and $110 every single day.
Tensions between Russia and the Ukraine probably distracted attention away from weakening supply / demand fundamentals.
As concern about the crisis began to ease, the focus became the oversupply of crude.  During October crude broke through $90, settling around $80.50 by month's end.  T
he decline continued during November, and when a late November meeting of OPEC failed to bring about production cuts, the slide accelerated.
The prompt month crude oil futures contract closed in November and December at around $66 and $53 respectively.  For the year, crude oil fell 46 percent.
Punishing impact
The SPDR S&P Oil and Gas Exploration ETF (XOP), a reasonable proxy for the E&P sector and a holding in my Tactical Energy portfolio, followed a similar pattern to oil and gas prices. It fell sharply toward the end of the year.
On the first trading day following OPEC's announcement that production levels would remain unchanged, XOP fell almost 13 percent. XOP finished 2014 down 30 percent for the year, and more than 40 percent from its June highs.
Looking forward, there are two related trends that emerged in 2014 that in my opinion will continue going forward.
The first is the reemergence of volatility in the wholesale oil and gas markets, and the second is high correlation between oil and gas prices and the valuation of the E&P sector.
For several years prior to 2014, trading ranges for energy commodities were abnormally low.
Seasonal natural gas price spreads narrowed as a result of shale gas production, and several years of mild weather and minimal hurricane activity contributed to a sense of complacency among traders.
Reversion to mean
In the crude oil markets, OPEC helped prices "revert to the mean" by coordinating production levels whenever prices strayed too far from their targets.
As North American weather patterns revert to normal and increasing US oil production leads to a breakdown in OPEC discipline, the volatility seen in the energy markets in 2014 will be sustained going forward.
Additionally, the decline in energy prices in 2014 has severely challenged many of the financial assumptions and projections made by producers.
At the start of 2015, oil and gas production is much closer to the margin, if it is even profitable, than it was at the start of 2014.
Earnings are now much more sensitive to a 1 percent change in energy prices than a year ago. In my opinion, the increased correlation seen during the second half of 2014 between energy prices and the E&P sector will continue in 2015.
Photo credit: Kiko Alario Salom via Flickr Creative Commons
DISCLAIMER: The investments discussed are held in client accounts as of December 31, 2014. These investments may or may not be currently held in client accounts. The reader should not assume that any investments identified were or will be profitable or that any investment recommendations or investment decisions we make in the future will be profitable. Past performance is no guarantee of future results.
Author profile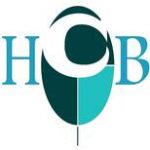 I am Harry Briggs of HCB Investment Management a registered investment advisory firm that I founded in 2005. My portfolio on the Covestor platform leverages my previous experience as a natural gas options trader and risk manager in the energy trading industry. During that time, I began to hone my strategy, which focused on the impact of energy price volatility on the valuations of exploration and production companies.