These are flush times for luxury automakers in the U.S.
A confluence of cheap gas prices, low interest rates and a American robust economy have set the stage for a multi-year run of strong sales generally in the industry.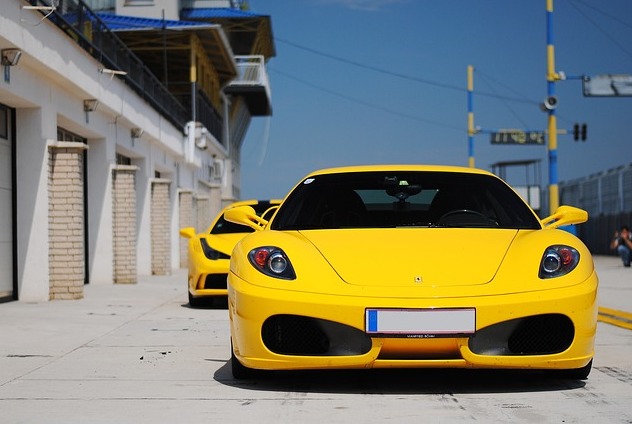 Cheap gas
U.S. auto sales should reach 16.4 million in 2014 when the final numbers are tallied and climb to 17.4 million by 2017, according to industry consultant IHS Automotive.
All of this spells better times for luxury automakers that can turn out new products that capture the imagination of consumers.
And, in the U.S., German and Japanese companies dominate the high-end.
Eco-friendly cars, hybrids and plug-in electrics, are a smaller category in terms of volumes, but generating a lot of interest in the luxury segment.
These low-emission cars are popular among well-heeled drivers who care about the environment or at least want to give the appearance of doing so.
Here's a rundown of the companies (and cars) investors need to know about heading into 2015.
BMW and Mercedes
BMW (BYMOF) outpaced Daimler AG's (DDAIF) Mercedes-Benz to grab the luxury-auto sales crown in the U.S. for 2014.
Among the best-sellers, BMW AG's namesake brand had a great year, especially the 3 and 4 Series gas-powered and hybrid sedans and the X5 sport-utility vehicle.
Mercedes didn't have a shabby year, either, thanks to its redesigned C-Class and GL-Class SUV.
Both stocks have delivered solid returns over the last year with BMW, up nearly 5%, and Daimler advancing about 13%.
Lexus
The Toyota (TM) luxury brand saw a 15% pop in December sales, thanks to its IS Sedan and RX SUV.
Later in 2015, Toyota will roll out a fuel-cell car called the Mirai (the Japanese word for future) that runs on hydrogen and emits only water and heat.
In the U.S., Toyota will charge $57,500 for the Mirai. Federal and state incentives could reduce the price as much as $13,000, and Toyota plans to provide free fuel to early buyers.
Customers can also lease the car for three years, at $499 a month.
Audi
The Volkswagen (VLKAY) luxury unit is in a tear.
It reported its best December sales month ever and a fifth straight year of record annual sales in the U.S.
Sales of Audi SUV models remained strong as did the Audi Q5 and all-new Audi Q3.
Tesla
Tesla (TSLA), which makes the Model S plug-in electrics, is a cross between luxury and eco-friendly automaker and gets a ton of media coverage.
It still isn't profitable yet despite a sky-high stock valuation.
The company's shares took a beating this week after founder and Chief Executive Officer Elon Musk cited slowing sales inChina as one reason why the electric-car maker won't become profitable until 2020.
Meanwhile, General Motors is readying an affordable $30,000 electric vehicle called the Chevrolet Bolt expected to hit the market in two years.
That didn't help Tesla shares, either.
Takeaway
Unless there's an unexpected shock to the U.S. economy, the outlook for the auto industry in general and luxury automakers look sound.
It's rarely been a better time to finance a new car purchase lease.
$2 per gallon gas prices aren't hurting either.
Time to trade up?
Continued Learning: Your investing portfolio and…football?
DISCLAIMER: The investments discussed are held in client accounts as of December 31, 2014. These investments may or may not be currently held in client accounts. The reader should not assume that any investments identified were or will be profitable or that any investment recommendations or investment decisions we make in the future will be profitable. Past performance is no guarantee of future results.