The great China economic slowdown is one of the big global investing wild cards this year.
China averaged growth of about 10% annually from 1980 to 2012. Now, it's more like 7%, the slowest pace since 1990.
The International Monetary Fund predicts the Chinese economy will decline even further over the next five years, from about 7.4% this year to 6.3% by 2020.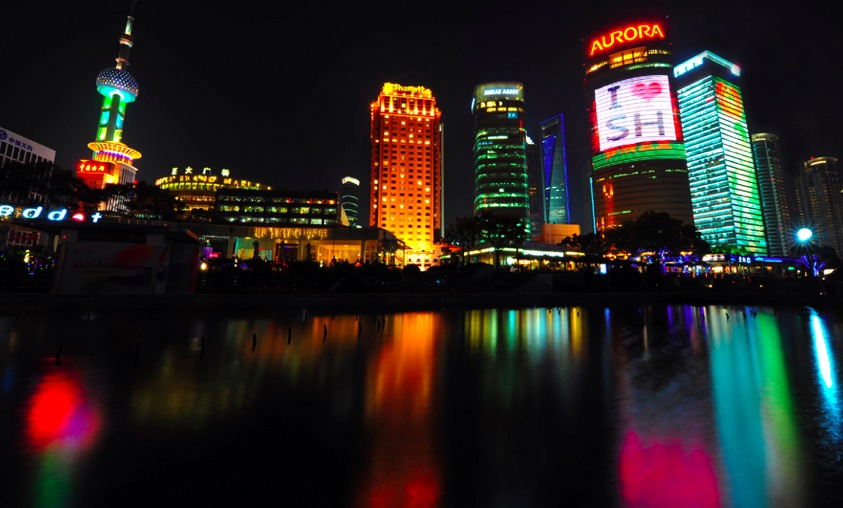 China plays
Of course, slower economic growth doesn't mean there aren't smart investments to be had in the Middle Kingdom.
What it does mean is that investors will need to be even more more discriminating than normal when it comes to picking Chinese stocks.
The challenge is finding companies well-positioned to grow even as China's export sector cools, state banks restrict lending and clean up their balance sheets and the country gradually shifts to a more mature model of consumer-led growth.
Here are 7 companies (not all of them Chinese) that may benefit from the China downshift.
Alibaba
Alibaba's (BABA) $25 billion IPO last September on the New York Stock Exchange was the biggest in history, and the e-commerce giant's stock has performed well since then.
Founded by Jack Ma, a former English teacher from the eastern Chinese city of Hangzhou, the company is kind of a Chinese mashup of eBay (EBAY) and Amazon (AMZN), offering everything from business-to-business web portals, online retail, shopping search engines, and cloud computing.
Alibaba analysts tracked by Bloomberg remain bullish and have an average 12-month target of $120, up 16.5% from current trading levels as of Jan. 5
Tencent
Another promising Chinese tech play is Tencent (TCTZF), which manages online gaming, e-commerce and payment system platforms as well as the popular instant messaging service WeChat.
Traded in Hong Kong, Tencent's stock currently trade around HK$122 per share.
However, Goldman Sachs (GS), which has a buy on the stock, has set a price target of HK$150, thanks to the outlook for its internet and messaging services.
Expedia
At first blush, Expedia (EXPE), the internet-based travel website company based in Bellevue, Washington, wouldn't seem an obvious choice.
However, Expedia has expanded in Asian markets such as India, Japan, Singapore, Thailand, Malaysia, Hong Kong and Korea that receive outbound mainland Chinese tourists.
China's tourism market has enjoyed growth rates of 26.2% between 2009 and 2012.
Even as the economy has slowed, the industry has still grown by a brisk 14% in 2013 and 2014, and most forecasters see double digit growth through the end of the decade.
On top of that, the company has an extensive partnership with eLong, a leading travel service provider in China.
Ping An and China Life
Chinese insurers such as Ping An (PNGAY) and China Life (CILJF) saw explosive growth in their share prices in late 2014.
Chinese insurers' fundamentals are improving this year, thanks to strong premium growth in a society whose populace is aging and needs life insurance.
Lower interest rates have helped Chinese insurers raise debt more cheaply, and regulators have allowed them to sell shares more easily on the Chinese stock exchanges.
At the same time, investors have more faith in Chinese insurers' balance sheets than state-owned banks that have lent big sums for speculative real estate deals.
The China Insurance Regulatory Commission recently imposed stricter solvency rules on insurers in a confidence-building move that was well-received by investors.
GM & Ford
Chinese auto sales are are expected to finish 2014 up roughly 7%, well below the double-digit pace of past years and 14% in 2013.
However, China is still home to world's biggest and fastest growing auto market and both General Motors (GM) and Ford (F) are thriving there.
General Motors aims to double its sales from 2013 levels to 5 million units a year by 2018.
Ford, meanwhile, is in the process of spending $1.5 billion to expand production in China and boost its market share.
The company enjoyed double digit growth in China last year. By the end of 2015, Ford aims to have total production capacity of 1.5 million vehicles in the country.
Takeaway
China may be slowing but it is still home to fast-growth companies that will benefit as the world's second biggest economy evolves.
Slower GDP growth doesn't mean there aren't handsome returns to be had.
The challenge is identifying the industries and companies that will continue prosper as a broad and wealthier Chinese middle class emerges.
Here's to prosperity in the Chinese Lunar Year of the Sheep that kicks off on February 19!
Photo Credit: Mike Behnken via Flickr Creative Commons
DISCLAIMER: The investments discussed are held in client accounts as of December 31, 2014. These investments may or may not be currently held in client accounts. The reader should not assume that any investments identified were or will be profitable or that any investment recommendations or investment decisions we make in the future will be profitable. Past performance is no guarantee of future results.