When it comes to picking the perfect travel or retirement destination, it helps to think like a "value" investor: We all want the best location and amenities, but it's also important to balance quality with cost.
In this way, we are reminded that balancing quality with value is as important in any investment model as it is when planning luxury travel or a post-retirement relocation.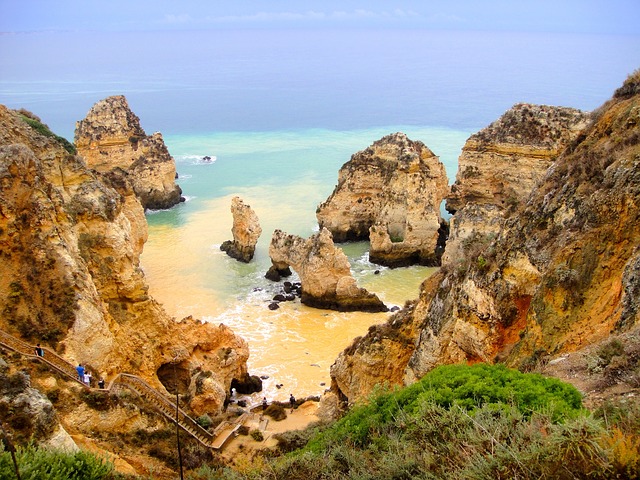 This measured balance is a big reason why the region of Algarve in Portugal was recently named the #1 non-U.S. retirement haven by The Overseas Retirement Letter.
An unexpected winner
The "retirement haven" rankings are based on climate, cost of living, environmental conditions, how commonly English is spoken, real estate, taxes and other factors.
However, the Algarve took top honors this year due in large part to its low cost of living relative to the quality of life.
In other words, it's a stunning destination that is also a great value — the best of both worlds.
Although other destinations in the global rankings offer lower costs of living, the Algarve is "the most affordable option in Europe," said Kathleen Peddicord, publisher of The Overseas Retirement Letter. "For just $1,500 a month, you can live in the quintessential old world culture in the Algarve – the southernmost province of Portugal – where you will find medieval villages, some of the best beaches in Europe and amazing weather."
The cost of living in Portugal is among the lowest in Western Europe, on average 30% lower than in any other country of the region, she added.
Other overseas retirement havens
Close behind the winner Algarve are six destinations in South America, Europe and Asia:
2) Cuenca, Ecuador – Beautiful climate, affordable and expat community
3) George Town, Malaysia – Budget living, low taxes, good weather, expats speak English
4) Chiang Mai, Thailand – Inexpensive, expats, weather and good health care
5) Dumaguete, Philippines – Affordable, great beaches, expats, balmy climate, good health care
6) Pau, France – Old World lifestyle, low crime and good health care
7) Medellin, Colombia – City living on a budget, health care
"There is no one best place to retire overseas; no one place is right for everyone. That's why we rate the top destinations around the world, each special for its own reasons," Peddicord said. "Not everyone wants to retire to the beach. Some want the amenities offered in a big city, while others want the tranquility of a mountain retreat."
Many of these same principles of choosing a retirement destination are relevant to retirement investing.
Investing lessons
First off, one size does not fit all. When choosing a portfolio, investors need to consider their unique situation, including time until retirement, how much they've already saved, and their ability to absorb potential losses (known as risk tolerance).
In investing, fees can be equated to "cost of living." As much as possible, you'll want to limit the investing fees and costs you pay, so you can keep more of what you earn.
Meanwhile, the "quality of life" in investing can be thought of as the level of performance and services. You want to work with the best portfolio managers and financial advisers.
Similar to picking a top retirement destination, a successful investing approach balances the right strategy for you, with the lowest possible costs. And, in an ideal world, if you practice this balancing act while in your wealth accumulation phase, retiring or vacationing at luxury resorts in regions like Algarve will be an accessible financial possibility.
Continue learning: Stop paying management fees and keep more from your investments
—