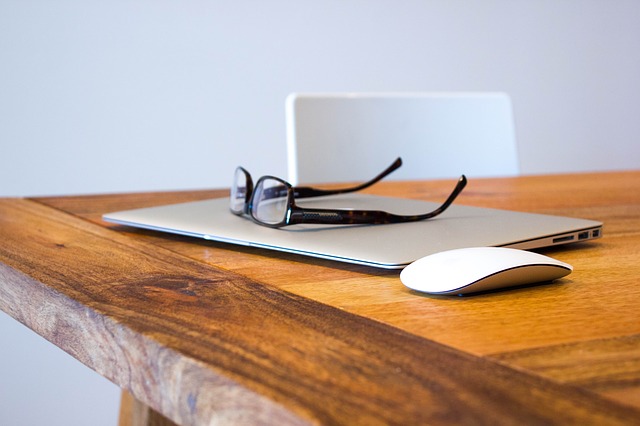 Online investment advisers are one of the fastest-growing segments of the wealth-management business because of the many benefits they provide to investors, including transparency, convenience and low costs.
People who invest through these firms may be looking for a different experience than working with a traditional adviser, and they're usually comfortable using technology and online tools. Or they may be more self-directed investors in some cases.
The 11 leading start-up online advisers, including Covestor, collectively managed about $11.5 billion as of April 2014, according to Corporate Insight, and that figure is projected to grow rapidly in coming years. These start-ups are also raising money from venture capitalists and getting more attention from the press.
Online investment advisers are sometimes lumped together in media reports. Yet the services they provide can vary greatly, as well as the level of human contact.
One model is the so-called robo-advisers that use software and computer algorithms to assemble basic investment portfolios usually comprised index-tracking ETFs.
However, not every online investment adviser is a "robo-adviser."
For instance, there are also investment marketplaces and other hybrid platforms that use technology to lower the costs of managing small accounts, but still retain human involvement in the oversight of investment decisions.
"Categorizing all wealth management service providers that leverage digital technology to deliver more automated and cost-effective service as 'robo-advisors' is simplistic and inaccurate. Ironically, these new firms provide more 'human' and intuitive digital tools and services than incumbent providers do," notes Sophie Louvel Schmitt, senior analyst at research and consulting firm Aite Group.
"Digital wealth management firms differentiate significantly based on the scope of the advice they deliver, the products they recommend or provide, and the way they deliver their service (via advisers or via Web, email, and service representatives). Many of the articles about robo-advisers miss these important differences," she adds.
We couldn't agree more.
Investment marketplaces
Online investment marketplaces like Covestor let individuals research and invest alongside portfolio managers. An investing marketplace is designed to provide the widest breadth of portfolio choices at the lowest possible cost to help investors meet their financial goals and objectives.
Consumers are using online marketplaces to research and compare products so they can make smart, informed decisions.
At Covestor, investors can easily view the performance of every portfolio on our platform, as well as the amount of risk taken by portfolio managers to achieve those returns. How many traditional advisers offer this level of detail and information to prospective clients?
Additionally, all portfolio fees and trades are completely transparent. And when investors choose portfolio managers they want to invest with, the manager's own portfolio trades are replicated in clients own brokerage accounts. Investors keep control over their own money, and they can change managers anytime they want.
Managers on Covestor have their own money on the line. If there is a better way to align portfolio managers' interests with the investors following them, we'd love to hear it. Bottom line: Portfolio managers on Covestor have their own skin in the game.
You might be wondering how we get managers to offer their portfolios on Covestor. There are several reasons. One benefit is that our platform allows managers to reach investors they otherwise might not.  For example, a manager in California can reach prospective clients in Texas and Maine using Covestor.  Also, our marketplace allows managers to build an online profile that is connected with social media sites.
Transparency and choice
Again, as an online investment marketplace, we're all about providing investors with choice.
When it comes to the old active-versus-passive debate, we're agnostic. Some investors favor low-cost, passively managed investments like ETFs that simply track an index. They mirror the market — they don't try to beat it.  On the other hand, some investors want the opportunity to outperform the market with active portfolio managers who rely on their skill in security selection, market timing and other strategies.
In addition to our more than 100 actively-managed portfolios, Covestor offers low-cost, passively-managed "core" portfolios of ETFs. Some of our core portfolios have no management fees.
This breadth of choice and the combination of active and passive investment portfolios makes Covestor a great place for self-directed investors to implement Core-Satellite strategies.
Investors can establish broad exposure to the market with core ETF portfolios and pay no management fees. Then, they can use actively-managed portfolios for the satellite portion where they take more risk in search of higher returns. Core-Satellite investing can lower overall portfolio volatility and give investors a better chance to potentially outperform the market.
We believe we have built a unique investing experience with our marketplace structure that sets us apart. As our CEO, Asheesh Advani, explains, our team is "bringing the principles of successful online marketplaces to the investment management industry."
Add it all together and investors have an affordable way to choose active portfolio managers with the ability to add passively-managed core portfolios as well. We believe we've created an innovative service that combines technology, comparison shopping and transparency, with some human assistance if investors need help.
Try Covestor's services with a free trial account. Or you can contact our Client Advisers at 1.866.825.3005.
Disclaimer: Covestor Limited ("Covestor") is an SEC registered investment adviser. Information pertaining to the registration status of Covestor can be found at www.adviserinfo.sec.gov, or may be received from Covestor upon request.The information in this material is not intended to be personalized financial advice and should not be solely relied on for making financial decisions. Past performance is no guarantee of future results.
Covestor 175 Federal Street, Suite 825 Boston, MA 02110