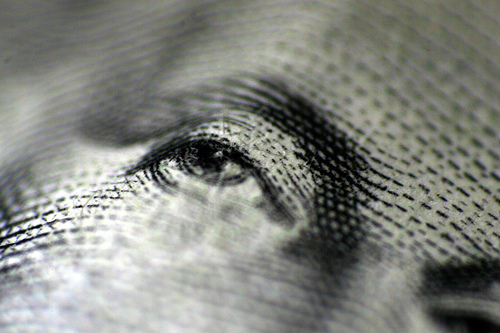 The Wall Street Journal wrote about the U.S. dollar this morning, saying that signs point to a stronger greenback in 2014 after the Federal Reserve indicated it will begin reducing its economic stimulus.
According to the WSJ:
Now that the Fed has reduced uncertainty in foreign-exchange markets, some investors are betting on a steadily appreciating dollar in 2014 … Many investors and strategists believe the dollar will move higher next year because the Fed is taking the first steps toward tightening monetary policy while other central banks still are easing.
I was curious how technicals would stack up so here's a quick analysis:
Longer term, the U.S. Dollar Index has been trading in a range between 79 and 84 and has just bounced off lower support. From this perspective, the greenback has potential to move at least to upper range levels in the next 12 months:
However, the short-term picture is more interesting.
The chart below shows three components of current market structure of the dollar: Marked with A is the recent downtrend during the second half of 2013.In November, we saw a strong "impulse move" (B) with different characteristics than during the earlier downtrend.
Obviously, market structure had changed. The impulse move was followed by the weak reaction C, indicating that sellers were losing strength. After putting in a higher low in December, the U.S. dollar has indeed now a pattern in place, which indicates that buyers are gaining control. So overall, technicals suggest a stronger dollar at the beginning of 2014, since I expect more buyers coming in once the move gets more obvious.
Finally, what would such a scenario mean for U.S. stocks? Possibly nothing: the following chart shows what happened to the S&P 500 in 2013 when the dollar strengthened. Correlation turned positive and stocks managed to rise together with the greenback:
Photo Credit: peasap
Disclaimer:  The information in this material is not intended to be personalized financial advice and should not be solely relied on for making financial decisions.  All investments involve risk and various investment strategies will not always be profitable.  Past performance does not guarantee future results.