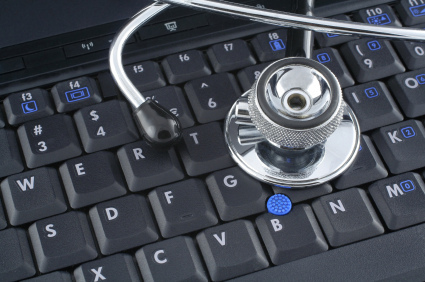 The glitch-plagued signup period for the Affordable Care Act hasn't slowed the strong rally in healthcare stocks this year, and the sector is on track for a gain of more than 40% for 2013.
The industry's strong performance has powered a 49.3% year-to-date return for the Healthcare Portfolio on Covestor as of Dec. 27 net of fees, compared with a gain of 31.9% for the S&P 500 and 41.2% for the S&P 500 Healthcare Index.
Within the healthcare sector, biotech stocks have been on fire this year. Two ETFs, Market Vectors Biotech (BBH) and iShares Nasdaq Biotechnology (IBB), are up more than 60%.
Chart source: StockCharts.com
"Going into 2014, we still have the challenges of a very rocky Affordable Care Act rollout that should actually benefit healthcare companies as millions of previously uninsured patients in the U.S. will now have greater access to the healthcare system," said Robert Freedland, who manages the Healthcare Portfolio on the Covestor platform.
"Time will tell whether this will be a success or a dismal policy decision," he added. "My own perspective is that putting access to healthcare into the hands of previously unserviced millions is a good thing and that the problems we are currently experiencing will be ironed out over time. In short, I remain optimistic about this area and about investments in this sector."
In Healthcare Portfolio, Freedland hunts for companies with attractive valuations, growth prospects and potential dividends. The holdings range from drug, device, retail sales, electronic medical record, prescription services, and HMO/hospital companies. The portfolio's top five holdings are Illumina (ILMN), Forest Laboratories (FRX), Jazz Pharmaceuticals (JAZZ), St. Jude Medical (STJ) and Medtronic (MDT).
Healthcare stocks, traditionally viewed as a defensive sector less sensitive to the overall economy, have enjoyed multiple tailwinds this year.
"Healthcare stocks took off in 2013, largely due to anticipation of the Affordable Care Act (a.k.a. Obamacare) opening up new 'customers' to many health-care providers," writes Jeff Reeves for MarketWatch. "But I remain convinced the growth in this sector is not just about Obamacare. This is about demographics in the West fueling demand, about emerging markets getting access to advanced medicine and about the stable nature of this industry in any economic environment."
For Americans who signed up for Obamacare on exchanges during the troubled enrollment period, coverage kicks in on Jan. 1.
The big question for investors in 2014 is whether healthcare stocks have gotten too expensive during the run-up to Obamacare going live.
One headwind for the sector is the uncertain impact from sequestration in the U.S., says Morningstar analyst Robert Goldsborough.
"Even Medicare — once viewed as a sacred cow that would never be subject to cuts — is now at risk of undergoing structural changes," he said. "At the same time, the pharmaceutical industry appears set for a rebound, which could help drive the healthcare sector …  What's more, pharmaceutical firms should benefit from improving pipelines, increasing contributions from fast-growing overseas markets, and cost-cutting."
Photo Credit: jfcherry
DISCLAIMER: The investments discussed are held in client accounts as of November 30, 2013. These investments may or may not be currently held in client accounts. The reader should not assume that any investments identified were or will be profitable or that any investment recommendations or investment decisions we make in the future will be profitable. Past performance is no guarantee of future results.