Socially responsible investment products that weigh environmental, social and governance (ESG) factors in portfolio selection are currently enjoying rock-star status in the investing world.
Assets under management flowing into sustainable investing, broadly defined, have grown by 34% to $30.7 trillion worldwide over the past two years, according to data compiled by the Global Sustainable Investment Alliance.

Investor Risks
In our view, before jumping in, however, investors should take a careful look under the hood of any ESG index funds they're considering.
Green index funds, which generally are performing well this year relative to the S&P 500 Index, tend to be heavily overweight in one sector, namely technology.
Secondly, not only should investors be aware of the risks of ESG bets massively concentrated in certain stocks, but also whether they duplicate holdings they already own in other parts of their portfolio.
Finally, since standards of what constitutes a strong or weak ESG performance vary, the holdings in green ETFs may not be all that green.
Green Mirage

For instance, the Wall Street Journal recently reported that "eight of the 10 biggest U.S. sustainable funds are invested in oil-and-gas companies, which are regularly slammed by environmental activists."
BlackRock's iShares ESG MSCI USA ETF owns Exxon Mobil (XOM), while Vanguard Group's FTSE Social Index Fund includes Occidental Petroleum (OXY).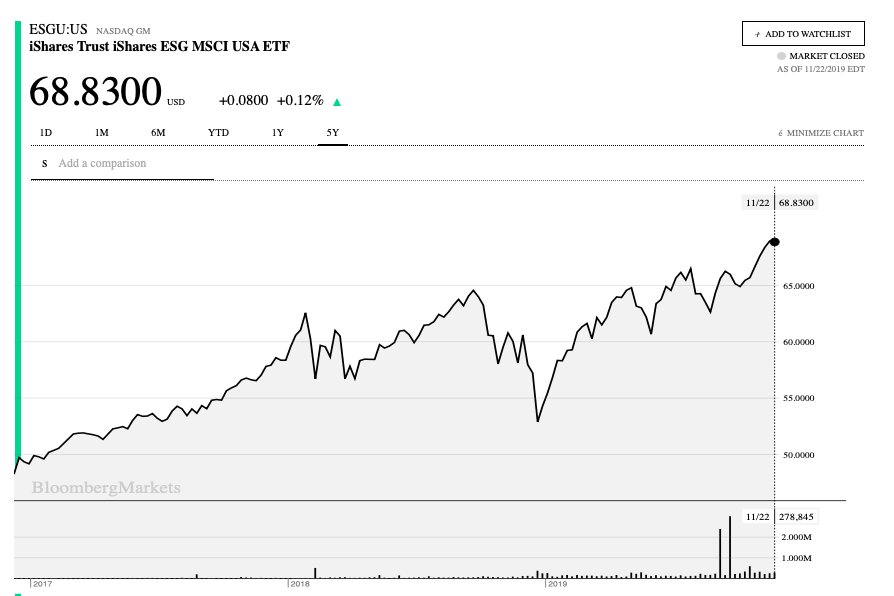 While ESG funds generally shun gun makers, casino operators and tobacco companies, they have been reluctant to slash their exposure to fossil fuels entirely since energy is a major stock market sector.

Technology Focus

Naturally enough, fund managers running ESG-focused funds also don't want to miss out on the explosive performance of tech stocks.

The top five U.S.-equity ESG-focused ETFs have huge holdings of big tech stocks like Microsoft (MSFT) and Alphabet (GOOGL), according to the Wall Street Journal citing data by DataTrek.

While Big Tech has been criticized for its "Bro-topia" male-dominated engineering culture, gender income inequality and patchy environmental record, fund managers running green ETFs don't want to miss out on the big stock market returns in tech.

Takeaway

Investors whose portfolios are already well-represented by tech stocks should be careful not to increase their concentration to the sector if they're looking to buy into green ETFs.

Data quality is key. When considering a potential investment in an ESG-focused fund, make sure the metrics underpinning the environmental, social and governance impact are reliable and relevant.
Investors need to take a careful look at the composition of these funds to assess their suitability to one's broader portfolio strategy and financial goals.

Photo Credit: Jay Huang via Flickr Creative Commons