A closely watched fear gauge is still reflecting a risk-on global market, and is contradicting several other risk signals that have begun to reflect more caution.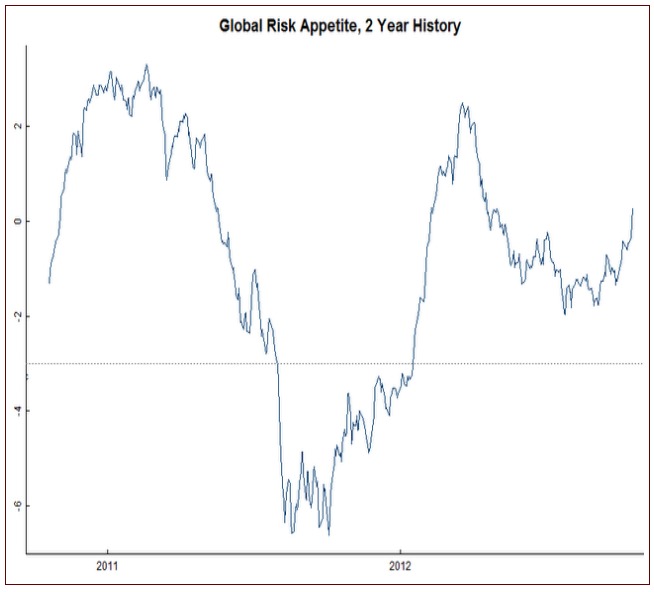 The chart above was put together by the excellent finance blog Sober Look. It 's a chat of the Credit Suisse Risk Appetite Index over the past two years. The gauge is still far below its peak in February-March of this year, but is still climbing from lows in June.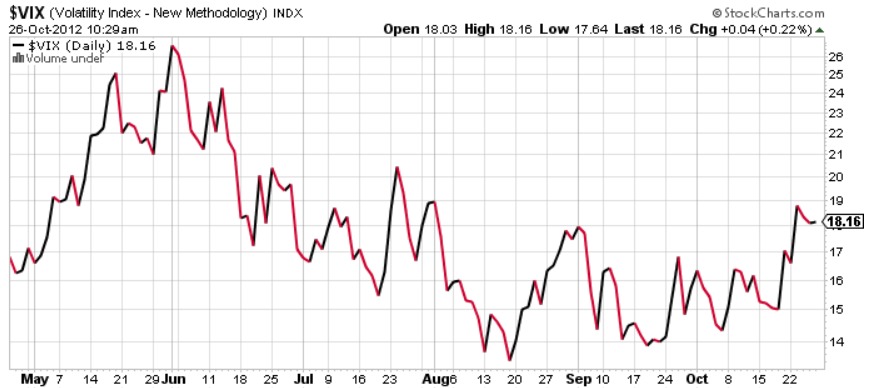 Source: Stockcharts.com
That contradicts a more famous fear gauge, the VIX shown above, which has been on the rise the past three weeks. It's now near the 18 level, which is still lower than the long-term average of 21, but up strongly from multi-year lows reached in August.
One additional risk concern has been this week's rise in implied correlations. It's an indication that stocks may be shifting to a more risk-averse trading environment with more headline risk.
What can be made of the discrepancies about the level of market risk?
For starters, it's clear that the market is still nowhere near panic levels.
What is not clear is if the stock market is even heading strongly in that direction.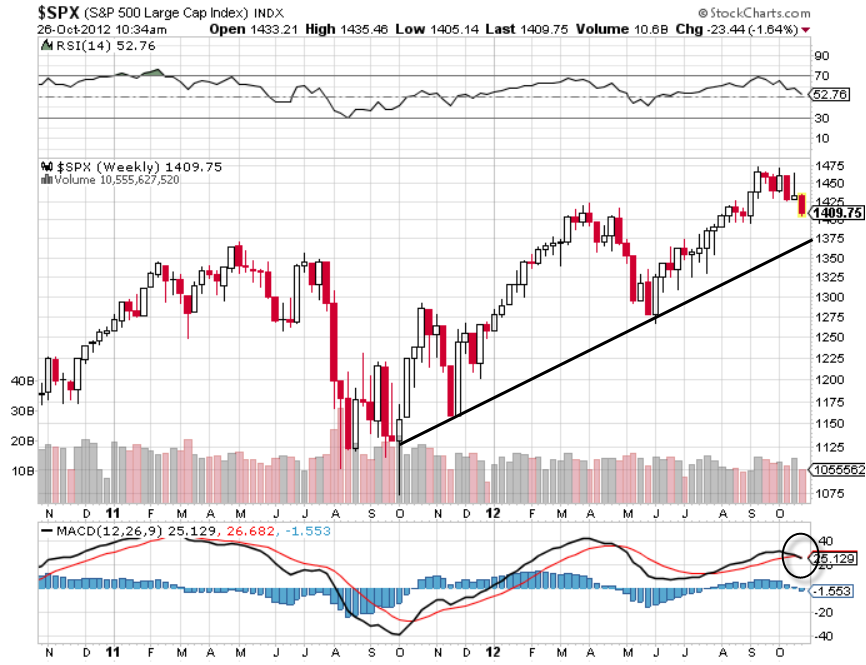 It's true that the S&P 500 has sold off this week and technical indicators including MACD are now reflecting the potential for more downside. Earnings for Q3 have been OK in the big picture, although revenue has broadly lagged expectations. The same concerns about the fiscal cliff and slowing economies in Europe and Asia that have been with us all year still remain.
That said, we've just seen the most difficult week for U.S. markets since June, and at this point, the price trend still remains to the upside.