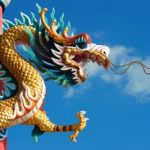 Global investors are anxious about a possible messy Greek exit from the Euro Zone and what that might mean for regional banks and economies. Yet there is another big area of concern for the world economy in 2012: China. The world's second biggest economy behind the U.S. is decelerating and that has big implications for growth in Asia and elsewhere. Here are five reasons to be worried:
1)   The World Bank is forecasting Chinese gdp to fall to 8.2% in 2012 vs. 9.2% last year. That in turn could depress growth across Asia. The bank sees growth in the East Asia-Pacific region falling to 7.6% this year from 8.2% in 2011–and 10% as recently as 2010.
2)   China's manufacturing sector has hit an air pocket. The closely-watched HSBC Purchasing Managers' Index (PMI) fell to 48.7 from 49.3 in April and has been contracting for some seven months now, according to this BBC report.
3)   Slower Chinese growth is dampening global prices for iron ore and coal, a big source of export income for Australia and emerging markets.  Iron ore prices recently fell to $144 per metric ton, a low for the year.
4)  During the first quarter of 2012, Chinese home prices fell 18 percent. That's a worry not only for the unlucky consumers who paid inflated prices in recent years, but also mainland banks.
5) One Credit Suisse analyst forecasts Chinese banks could face non-performing loans equivalent to 65% to 100% of their equity in coming years. Bank loans to Chinese real estate developers, manufacturers and local governments may be particularly at risk.
There's more to fret about right now than just the Greeks.