In recent years, the 3D printer has evolved from a device used by big, advanced manufacturers to prototype plastic parts to an investing mania powered by enthusiasts proclaiming a Third Industrial Revolution.
The 3D printing industry, according to Wohlers Report 2014, is expected to grow from $3.07 billion in revenue in 2013 to $12.8 billion by 2018, and exceed $21 billion in worldwide revenue by 2020.
3D printers can make all manner of three-dimensional objects based on a digital design created by a user employing computer-aided design software.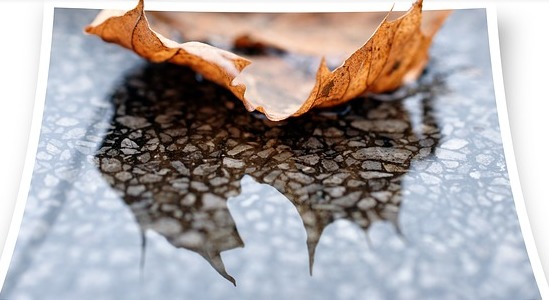 Hearing aids and guns
Depending on the machine, a 3D printer will then recreate the object in layers using raw materials such as rubber, plastics, paper, polyurethane-like materials, metals and more.
In addition to traditional manufacturing parts, these printers have been used by healthcare firms to make hearing aids, custom leg braces and titanium jaws.
In theory, such devices could improve design innovation and productivity in a number of industries.
On the flip side, some have used the machines to make plastic handguns that fire bullets.
Consumer market?
The industry's growth is being fueled by two markets. First there are smaller manufacturers looking for ways to speed up product development.
Then there's the personal, sub-$5,000 3D printers, many of which offer professional features in an easy-to-use and relatively affordable package.
Retailers such as Staples (SPLS), Wal-Mart (WMT) and Home Depot (HD) now carry the products.
Since 2012, better features and lower prices have had investors flocking to 3D printing stocks such as Stratasys (SSYS), 3D Systems (DDD), Arcam (AMAVF) and Proto-Labs (PRLB).
Barry Randall, who oversees the Crabtree Technology portfolio, is skeptical. While he thinks the technology is a good thing for businesses, it's broader market potential may be limited.
Challenges
Writing last year, Randall saw two potential problems. For started, he questioned the assumption that a consumer-oriented mass market will develop for these machines.
Secondly, he saw the potential for cannibalization of these companies' profitable high end devices aimed at the professional market.
Randall wondered if consumers would really take the time and effort necessary with 3D printers to make anything relevant to their lives.
Though much improved, computer-aided-design software isn't all that easy to use for most consumers.
Randall also doubted consumers had the free time to "wait three hours for their home 3D printer to kick out a replacement chess piece?"
Even the engineer, Charles Hull, who is credited with inventing the device, thinks the enthusiasm for 3D printing is a bit over the top.
As he told Quartz earlier this year:

"Some writers and people who talk about 3D printing get over-enthused. Most of the stuff they talk about will happen someday—eventually. But there's the here-and-now and the near-term future, where a lot of that stuff is definitely hype and won't happen. I'm very steeped into what can happen in the relatively near term. So I just tend not to pay too much attention when the hype gets too obscure."
Shorts
While 3D stocks have been high-fliers in recent years, there are signs of trouble.
First, even you buy the long-term prospects of the industry, these stocks aren't cheap. For example, the price-to-earnings ratio 3D Systems is 161. Others aren't making any money at all.
Short interest in Stratasys (SSYS) and 3D Systems (DDD) is up significantly in recent months. The same holds true for 3D printing plays ExOne (XONE) and VoxelJet (VJET).
The upshot: This is a sector with potential, but much will turn on whether an broad consumer market ever emerges for 3D printers.
Until it you see, 3D printers under the Xmas Tree with regulator frequency, it's probably wise to tread carefully.
DISCLAIMER: The investments discussed are held in client accounts as of November 30, 2014. These investments may or may not be currently held in client accounts. The reader should not assume that any investments identified were or will be profitable or that any investment recommendations or investment decisions we make in the future will be profitable. Past performance is no guarantee of future results.