Stock market volatility at home and economic turmoil in Greece and China have started to sour the mood of American consumers.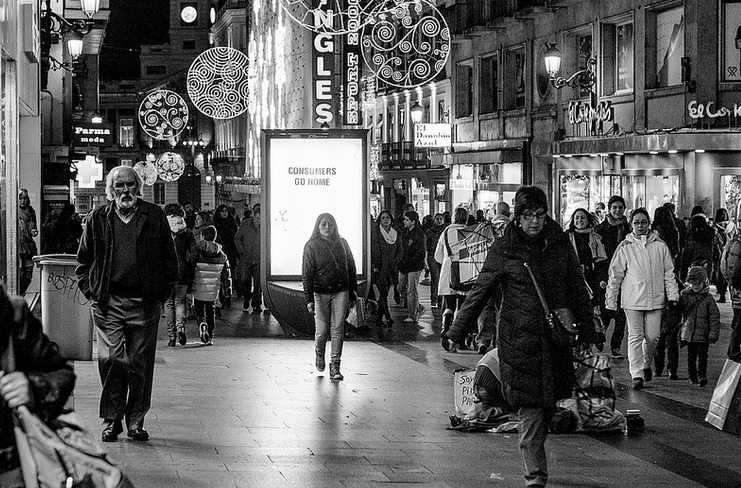 The closely watched Conference Board Index of Consumer Confidence has fallen to its lowest level in 10 months.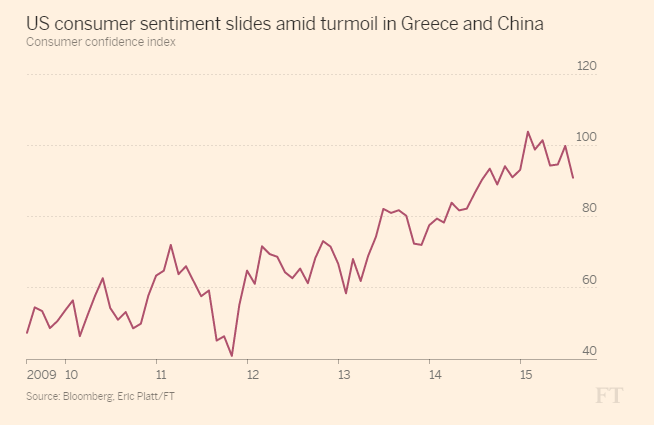 Spillover Effect
If the trend continues, or deepens, it could hurt the economic outlook in the second half.
In the US, roughly 70 percent of annual economic output is tied to consumer spending.
Pulling out the wide angle lens shows that current consumer sentiment has just fallen below the historical average winding back to 1967.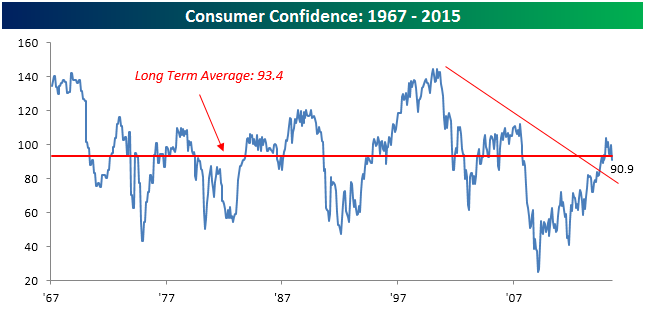 Bearish Mood
Nor are consumers feeling particularly bullish about the direction of US stocks.
Only 32.4% of consumers believe that stock prices are heading up.
As of July 30, the S&P 500 Index is about up 2% on the year. The Dow Jones Industrial Average is slightly down.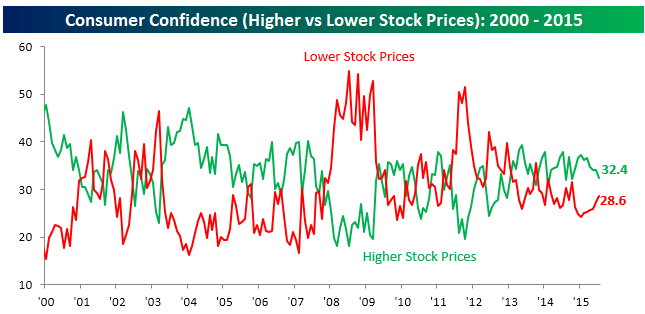 Consumer Stocks
So far, the shift in sentiment hasn't prompted investors to dump consumer-driven stocks.
The Consumer Discretionary Select Sector SPDR Fund (XLY), focused on auto, household goods, apparel, restaurant, and other retail stocks sensitive to economic cycles, is up 11% on the year through July 30.
Over the past 12 months, it has delivered a 21% gain.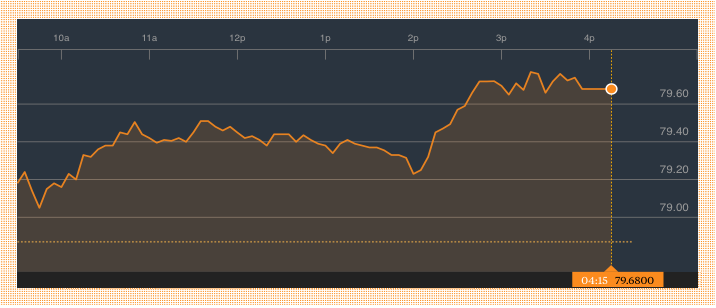 Takeaway
Maybe it's the heat, but consumers are in a dour mood this summer.
Stock market gyrations and round-the-clock business news coverage of the economic dramas in Greece and China may be part of the problem.
Here's to hoping moods improve heading into August.