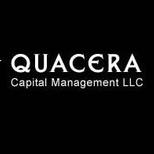 Author: John King, Quacera
Covestor model: QPM Radar
After a profitable quarter for all of the major equity indexes, we are beginning to see some weariness in a few of the economically sensitive stocks along with those companies that cater to the proverbial 1%. That said, we find Corporate America in the best profit position as a percentage of GDP since World War II.
Stock buy-backs are at levels last seen in 2007 but if there is a chink in this armor, it is that insiders are selling into this rally more heavily than usual. We also have reservations about the continued money pumping operations of the Fed.
Looking at the past two years, there seems to be a point at which Fed Chairman Ben Bernanke needs to test the economy to see if it will run without priming. In both 2010 and 2011, we saw a pause in the action as the Fed seemed to be stepping back and in each case the market fell without its usual support.
In 2010 we had an S&P 500 intra-day top of 1219 in April, the printer was turned off and the result was a drop to 1011 by July. In 2011 there was a similar pause that began at the end of March at 1370 and bottomed out at 1074 in October.
Financial stocks have fared well in this environment but with all of the stimuli of the past few years, we find it odd that the economically responsive areas such as heavy equipment, utilities & mining have failed to participate at the same level. If the Fed decides to test the durability of its policies once again, we may be in for another correction of 20% or more.
This time though, in an election year, restarting the printers might not be as easy an option because Bernanke is nothing if not politically sensitive. Our QPM Radar™ early warning System is flashing caution as well with the trends showing signs of rolling over.