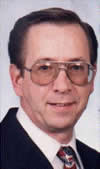 Author: Gary Harloff
Covestor model: Opportunistic ETF
We have new sell signals for bonds and precious metals. We are long equities including, the S&P 500 and Nasdaq 100 indices.
As the American economy growth improves over time, bond allocation will decrease, and U.S. equities may go higher. Contrast this with much of the world economy that is slowing down, including Europe, China, and commodity rich countries.
The U.S. stock market is in the catbird seat this year. Large cap styles are favored over small cap. This indicates that the investment cycle has moved past small caps. The business cycle is in early recovery and the equity market is in a bull market. The leading sectors are financial and semiconductors. While utilities, oil, and precious metals are lagging sectors. Of the world indices, only the U.S. and Germany have positive price momentum. Emerging markets and the U.K have negative price momentum.
This year's price appreciation is partly due to getting past the S&P 500 near-bear market of -19.4% that ran from April 29, 2011 to October 3, 2011 last year. So far the S&P 500 is up about 12% and the NDX is up 21% as of early April. And the quantitative easing extra money from the U.S. Federal Reserve Bank helps too. Thank you Ben Bernanke.
Because the markets can turn quickly, be ready. May the market be with you.