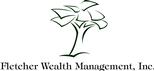 Author: Andrew Fletcher, Fletcher Wealth Management
Covestor model: Dividends and Yield
Disclosure: Long ORA, PG, NRG

Amid questions of how Congress would be able to avoid a U.S. debt default, August 2011 started out with a continuation of the market's downward slide that began in May. Standard and Poor's added to the early declines with the announcement that the agency was degrading U.S sovereign debt. As the month progressed, equities began to establish support, but at August's end, the S&P 500 had lost 5.68% of its value.  Fixed income and defensive stocks generally did better.  With only a 3.71% loss in August (according to Covestor's calculations), the Dividends and Yield model outperformed both of its benchmarks in this turbulent market.
Trades
With the price drop in the overall market, many defensive stocks and fixed income ETFs were attractively priced. But with such uncertainty in the air we were hesitant to make any purchases during the month.  If the overall market continues to stabilize, some of these companies may be purchased in the coming months.
No holdings met their target sell prices during August.
Update on some holdings
Ormat Technologies (ORA) reported that in 2Q 2011, the company saw an 18% increase in electricity revenues, with an 11% increase in electricity generation.  A supply and engineering, procurement, and construction contract signed with New Zealand during 2Q 2011was the largest order in the company's existence.  To strengthen future development, ORA also structured a build, operate, and transfer agreement with Tikitere Geothermal Power Limited to explore, develop, supply, construct, own, and operate a 45 MW geothermal power plant.  (Company press release, 8/3/11 http://www.prnewswire.com/news-releases/ormat-technologies-reports-second-quarter-2011-results-126739228.html)
Despite increased input costs, Procter and Gamble (PG) showed earnings per share of 84 cents in 4Q 2010.  ("P&G Profit Increases 15% on Emerging-Market Sales" Bloomberg, 8/8/11 https://www.bloomberg.com/news/2011-08-05/procter-gamble-fourth-quarter-profit-rises-15-on-emerging-market-sales.html)
In August, NRG Energy (NRG) announced that the company would acquire Energy Plus Holdings. The acquisition marries the marketing partnerships of Energy Plus with Reliant's smart energy solutions and clean energy provided by Green Mountain to provide customers a greater choice from whom they wish to purchase their energy.  The location of Energy Plus will also significantly assist NRG in its expansion into the northeast United States.  (Company press release, 8/16/11 https://www.businesswire.com/news/home/20110816005775/en/NRG-Energy-Acquire-Energy-Holdings-Adding-Scale)
Conclusion
We will continue to capitalize on discounts to our assessment of fair value and net asset value in defensive stocks and fixed income ETFs.
As long as the overall portfolio moves with its benchmarks, we do not worry when quality holdings drop in price, as that helps move companies on our watch list onto to the buy list.  Our strategy is to position such that if a rebound does occur, we'll see a stronger positive response from our individual holdings than from its benchmarks.