For the foreseeable future, oil prices and the energy sector are mandatory to pay attention to in my view. Middle East economies are dependent on oil revenue to fund their societies. Iran is the prime example.

The military confrontation between the US and Iran introduces a dangerous new dynamic to oil prices. A US drone strike against a top Iranian leader, Qasem Soleimani, prompted a retaliatory missile barrage against American bases in Iraq.

Iran Clash

With oil prices down from historic highs of a few years back and new and existing US sanctions weighing on Iran, the economic outlook in the Persian Gulf looks uncertain.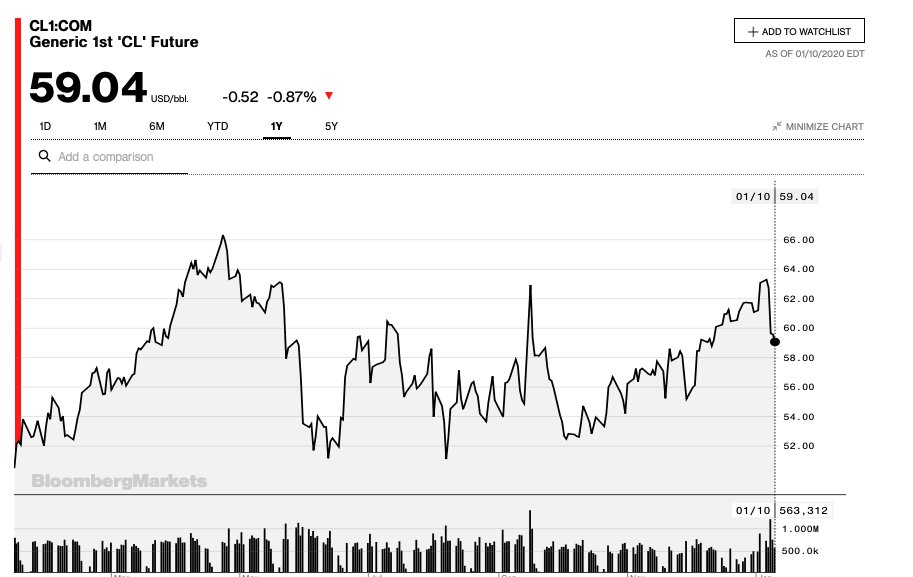 In my opinion, all this illustrates the importance of oil in world affairs. That's why I disagree with some Democratic presidential candidates, who propose limiting fracking and drilling offshore, let alone building more pipelines to transport the valuable stuff.

Refinery Sector

A further look into the refining industry is instructive. Approximately 5% of all domestic oil refineries are now up for sale, including Royal Dutch Shell's decision to jettison a major facility for sale near Seattle.

In my view, there are a variety of reasons for this, including environmental regulations, tough logistical positioning, size, and increased supply from new locations in the Caribbean.

The refining business has traditionally been a key asset for Big Oil players, as it serves as a natural hedge against oil price declines. When the price of oil drops, it helps lower the costs of oil for the refiners, typically helping overall profit margins.
Geopolitics

On the global stage, the Trump Administration's Middle East Policy has taken criticism for its lack of long-term strategic clarity.

At the same time, in my opinion, Iran is a dangerous actor. It accidently shot down a Ukranian commercial jet and recently indicated that it will fully restart its efforts to develop its nuclear weapons program.

As a result, in my opinion, investors will need to pay close attention to renewed geopolitical tension in the region and its impact on oil prices and their portfolios.

Photo Credit: Cathy Whitfield via Flickr Creative Commons