One of the hottest trends in global finance is the rise of automated investment services that offer exciting, new ways to save, invest and plan for retirement.

These so-called "robo-advisers" typically utilize sophisticated algorithms to shape investment decisions and strategies and engage with clients via online or mobile channels.

Online portfolio management can be an attractive option for investors who want 24-7 access to their accounts, don't need a lot of hand-holding when it comes to managing their finances and don't want to pay the higher fees that come with hiring a financial adviser or portfolio manager.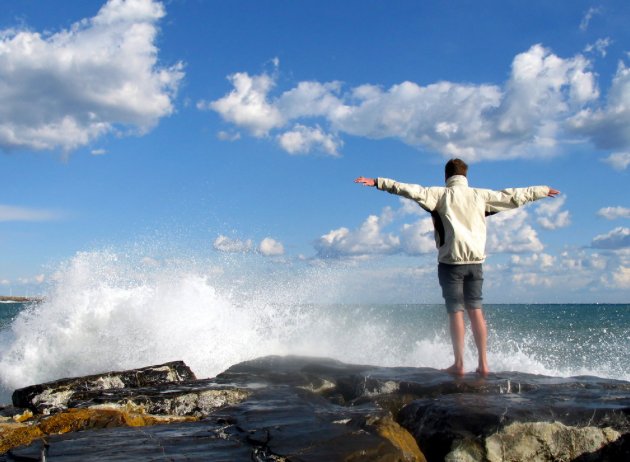 Risk Tolerance
Whether such services make sense for you depends on your level of investing expertise, tolerance for risk and your long-term financial needs.
Let's review some of the pros are cons.
On the plus side, enrolling in automated financial services requires an investor to provide some basic information and then the computer takes over.
These services can build a diverse portfolio based on exchange-traded funds from the likes of Schwab, Vanguard, and State Street with very low upfront costs because the middle men have been automated out of the process.
Click Away
Checking on the performance of that portfolio is just a click away. Robo-advisers also take emotion out of the equation. If you feel comfortable with computer-guided investing, you can save a lot of time and aggravation.
On the flip side, if you have a complex financial picture and need specialized advice about taxes or alternative investments, then robo-advisers may not be ideal.
Human Touch
Quality financial advisers can sometime see situational opportunities that passive broad-index funds miss. And when markets turn volatile, consulting with a trusted human adviser can help investors avoid costly mistakes and stick to their long-term plan.
Interactive Advisors is an online marketplace that offers you the best of both worlds.
We provide low-cost access to well-diversified portfolios using data from industry-leading ETF issuers and our own investment team. Interactive Advisors also offers a curated line-up of portfolios designed to deliver better asset allocation.


Flexibility
As your financial goals change, you can switch your portfolios, whenever you want, without fees or penalties. Note that you will incur commissions charged by our affiliated broker-dealer Interactive Brokers LLC for any transactions.
Also, if you invest in a portfolio made up of Exchange Traded Funds ("ETFs"), in addition to our management fees and our affiliate's commissions, you will also be charged management fees and other expenses (custodian fees, brokerage commissions, and legal and accounting fees) by the ETF issuers.

Our Value Proposition
At Interactive Advisors, we think that we offer an attractive value proposition to the discerning investor.

Flexibility: Unlike most robo-advisors that only offer passively managed portfolios, Interactive Advisors offers both passively and actively managed portfolios.
Low Fees: Interactive Advisors' management fees ranging between 0.08% and 1.5% are among some of the lowest in the industry.
Transparency: You can check out positions and trades online at your convenience.
Easy: You can buy and sell your investments in our portfolios online or by phone.
Want to learn more? Check out this link for descriptions of individual portfolios and how to get started. For the full set of Interactive Advisors' disclosures, please review this page.

Photo Credit: Josef Grunig via Flickr Creative Commons