In my view, equity and commodities prices around the world are pointing to one thing — the re-emergence of global growth.

And, in my opinion, that may mean that equity prices in the US will continue to rise.

When we look at all of these markets together, they paint an overwhelmingly bullish picture, in my view.

Down Under

One market we haven't focused on is Australia, which is just 3.5% below its August highs.

The country is an exporter of commodities and is heavily tied to China.

Should the S&P/ASX 200 Index get over a resistance level at 6,200, in my opinion the index may climb back to the highs of last August.


Rising Sun

The Nikkei 225 Index in Japan continues to rise and just this week rose above a significant trend line which it had broken during the December sell-off.

For now, the index still has further room to rise in my opinion and may head toward the 22,000 mark.


South Korea

The Korea Stock Exchange KOSPI Index continues to rise, and recently broke out and rose above the 2,225 mark.

The next chart would suggest that there is perhaps another 6% for the index to increase in the coming weeks.


Heavy Metal

One of Australia's biggest exports to China is iron ore.

The price of the metal, a critical ingredient for making steel, has risen rise nearly 50% to $90 from the $60s in November.

Copper and silver prices have been on the rise in recent weeks. Some 35% of silver supplies is used for electrical and electronic products.



Takeaway

Step back and , in my opinion, there's evidence the global economy is getting stronger.

If the economic outlook stabilizes and continues to improve, then in my view it's possible that earnings will rebound in the coming months.

In my view, that is very much a bullish indicator for stocks.

Photo Credit: Will Clayton via Flickr Creative Commons
Author profile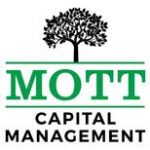 Mott Capital Management uses a long-term thematic growth approach to investing in equities. We search for investments that both reflect and help to shape generational and demographic shifts. Mott uses a philosophy of buying these companies for a 3- to 5-year time horizon, with the belief that a long-term holding period gives themes and our chosen companies a chance to fully develop. In our view, the long time horizon also serves to mitigate the risk associated with the short-term impact of market volatility.