Berkshire Hathaway CEO Warren Buffett bet big on Apple earlier this year, buying 75 million shares in the iPhone maker.

By my estimate as of last week, that investment has earned Berkshire (BRK/A) a cool $3 billion after Apple (AAPL) reported great quarterly numbers and recently saw its market value eclipse the $1 trillion mark.
Buffett has been a great investor for half a century.
In my opinion, it's not surprising he got the Apple call right.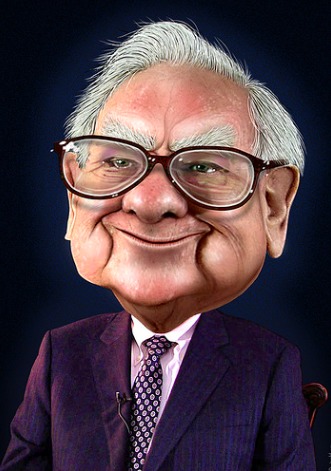 The Oracle

Additionally, Berkshire Hathaway posted operating profits of nearly $7 billion in the last quarter, a nearly 70% increase.

How does Buffett do it?

First, from an investment perspective, when Warren Buffett and Vice-Chairman Charlie Munger identify something they want to own, they're not timid or bashful, in my view.

In this case, in my opinion, they saw multiple strengths at Apple.

That includes a cash hoard, a massive stock buyback program, an expanding product line and services business, the stickiness of the company's product ecosystem and dominance of the iPhone at the high end.

Then they pounced, and in a big way.
Takeaway

In my view, Buffet and Apple both understand the importance of sustaining earnings power.

Wall Street didn't think much of Berkshire's Apple move earlier this year, and Buffett and Munger didn't flinch.

Now, they're sitting on multi-billion dollar gains.

Photo Credit: DonkeyHotey via Flickr Creative Commons