Global trade tensions escalated during the second quarter.

Many of the U.S.'s most important trading partners, including the European Union, China, Canada, and Mexico, responded to Trump's Section 232 tariffs on steel and aluminum with countervailing tariffs of their own.
China also announced retaliatory measures against the tariffs aimed at addressing its trade practices concerning intellectual property.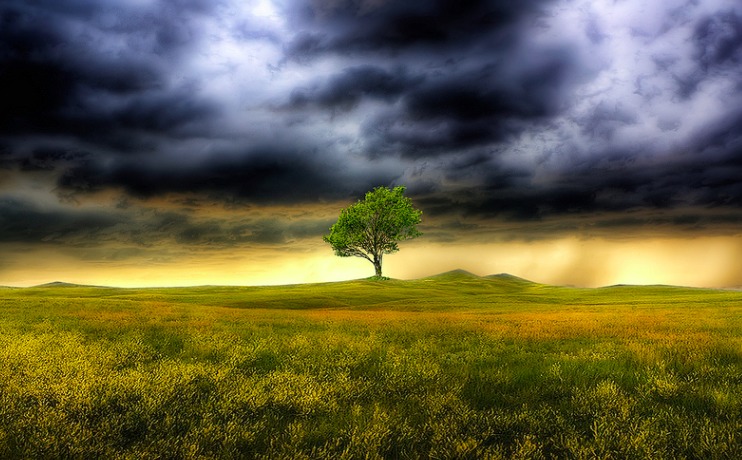 Trade War
Believing the U.S.'s current account deficit with China makes a trade war "good, and easy to win," Trump threatened to push all-in against China, eyeing tariffs on all $500 billion of its exports to the U.S.
In late May, in my opinion, Trump initiated another dubious Section 232 investigation, this one aimed at determining whether imports of automobiles and auto parts undermine national security.
These mounting strains weighed on global financial markets over the course of the second quarter.
Smoldering Embers
In my opinion, a few other developments also riled financial markets. The smoldering embers of the euro area financial crisis briefly ignited after a general election in Italy ushered in a euro-skeptic coalition government.
Concerns about financial vulnerabilities in several emerging markets, most notably Argentina and Turkey, grew due to country-specific political disruptions occurring against the backdrop of waning quantitative easing by the three major central banks.
The outlook for global oil supply dimmed as international relations with Iran deteriorated and production in crisis-ridden Venezuela plummeted.
China Slows
And finally, China's economy showed signs of slowing even before the recent trade ructions as a result of its government's efforts to rein in credit growth.
In spite of all of this, the U.S. equity market and economy made progress. The S&P 500 achieved a moderate total return for the quarter, just pulling into the black for the first half.
Initial estimates suggest U.S. consumer spending accelerated in the second quarter. The U.S. economy looks to have grown at a 4.1% annualized rate in the second quarter, up from 2.2% in the first.
Although the aforementioned tariffs will be disruptive, reduce economic efficiency and create uncertainty, in my view, their prospective impact does not yet appear sufficient to derail the current economic expansion.
Photo Credit: Zooey via Flickr Creative Commons