Technology venture capitalist Marc Andreessen once wrote a famous essay titled, "Why Software Is Eating the World."

Demand for soft applications is ubiquitous in advanced, digital economies like the US.

Software stocks are also finding favor this year among investors.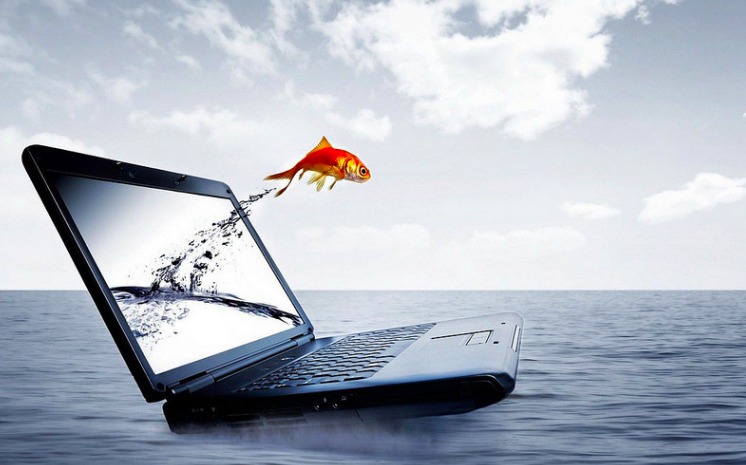 Soaring Sector
As Bespoke Investment Group points out, the S&P 500 Index's Software & Services Industry Group was trading at a 52-week high as of June 5 and is up 14% this year.
That compares with a flat performance for the Dow Jones Industrial Average and modest 2.8% gain for the S&P 500 Index.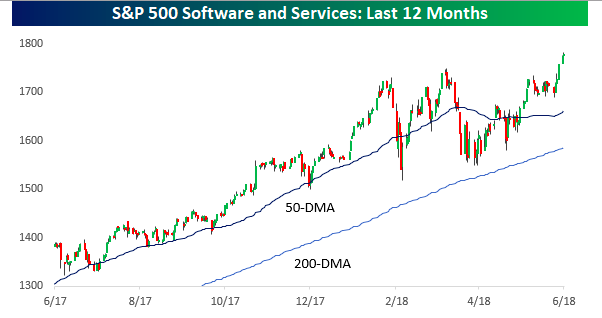 No-Name Stars
As of June 5, the shares of Microsoft (MSFT) are up 16% year-to-date and 31% over the past 12 months.
Yet the real action seems to be among the lesser known software stocks one finds in the Russell 3000's Software and Services Industry Group.
If you consider the 164 stocks in the group, some 25 of them are up at least 50% year-to-date and boast an average market cap of $4 billion, according to Bespoke.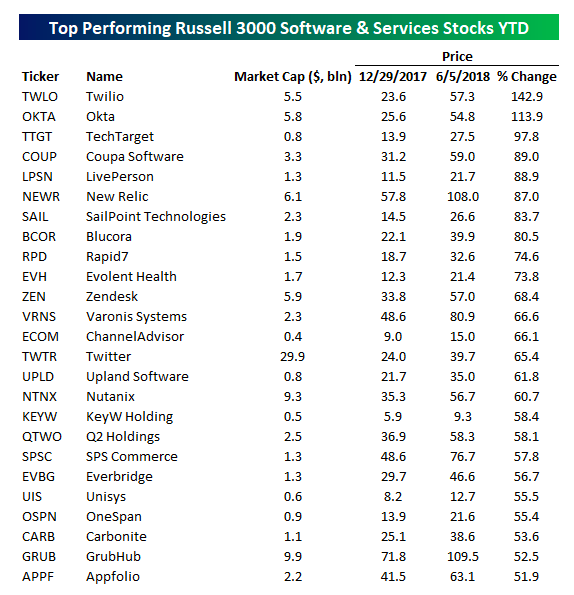 Twilio Rising
At the top of the list is Twilio (TWLO), which provides a cloud computing software for web developers.
As Bespoke notes:

"Leading the way higher, shares of Twilio are up 142% YTD and have seen a roller coaster ride over the last couple of years.  After its IPO in the summer of 2016, the stock rallied from $25 all the way up to $70, only to give it all back and then some as it dropped back below $25. Since its most recent low in early February, though, the stock has more than doubled in less than four months!"

Takeaway
In my view, one of the hottest investing arenas this year is software, where companies continue to gain influence in the US economy.   
And I thinkt some of the most impressive gains are among no-name stocks tucked away in the Russell 3000.
Good hunting.
Photo Credit: lastextremeanonymous via Flickr Creative Commons