The legendary George Soros would reportedly reshuffle his portfolio whenever he would get back spasms.
Whether it was his subconscious mind's way of telling him he needed to make portfolio changes, or simply ridiculous superstition, Soros would reverse his speculative bets whenever his back would flare up on him.
And frankly, given the man's track record, who are we to question his reasons?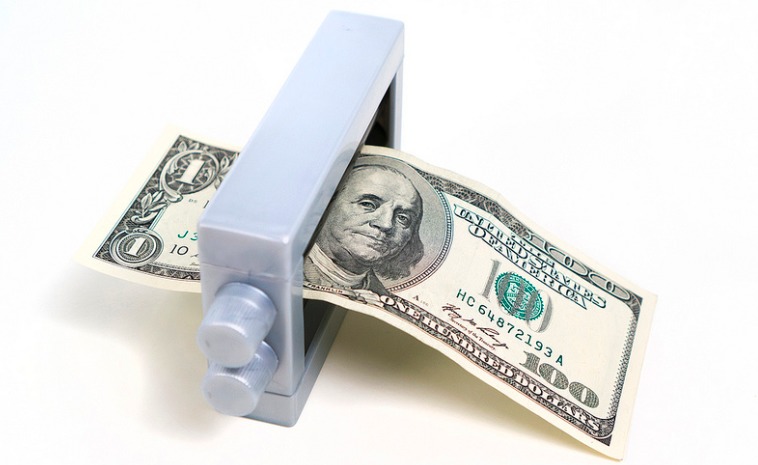 Dividend Stocks
Well, I don't claim to have Soros' intuition, though I will point out that I had major back spasms in late January, shortly before the market peaked and started a nasty correction.
I did not, however, sell my most reliable dividend payers. Stocks rise, and stocks fall. Warren Buffett has said on more than a few occasions that you should only buy stocks you'd be perfectly happy to hold if the market shut down for 10 years.
Competitive Yields
These are those kinds of stocks in my opinion. Not all of these stocks are exceptionally high yielding. In fact, a high yield is often (though certainly not always) a sign of trouble.
But most will generally pay a yield that, at the very least, is competitive with what you'd find in the bond market and have long histories of raising their dividends over time.
In my view, these are stocks you can credibly stake your retirement on.

Enterprise Products
I'll start with one of my very favorite stocks, blue-chip pipeline operator Enterprise Products Partners (EPD).
It might seem a little odd to include an oil and gas MLP in a list of potential top dividend payers given some of the turmoil the industry has faced in recent years.
Starting in 2015, some of the largest and best known pipeline operators – including Kinder Morgan (KMI), the granddaddy of them all – had to slash their distributions due to a lousy energy market and tightening credit conditions.
As a Texan, I feel I have license to poke fun of my own kind. And many of the pipeline operators (virtually all of which are based in Texas) really lived up to the reputation of Texas oilmen as gun-slinging risk takers.

Debt Risk
They borrowed far too heavily to aggressively boost their distributions and allowed their operations to become too heavily impacted by the price of crude oil.
Well, let me emphasize that Enterprise Products is not one of those companies. In an industry dominated by cowboys, EPD is a pillar of prudence and stability in my opinion.
Rather than try to dazzle investors with unsustainably high distribution growth, EPD chose to play it cool and raise its distribution 5% – 6% per year over the past decade.
Takeaway
And unlike most of its peers, the stability of its distribution never came under serious question.
At current prices, EPD yields about 6.6%, which is exceptionally high for this stock. I also don't expect those yields to be on offer for long, as value investors seem to be swooping in after a rough first quarter.
Disclosure: Past performance is not indicative of future results. There is no guarantee that an investment will pay dividends.
Photo Credit: Pictures of Money via Flickr Creative Commons