JPMorgan Chase (JPM) CEO Jamie Dimon recently released his annual shareholder letter and report to investors.
It's 46 pages in all, and in my opinion is well worth your time to read. The letter spells out the bank's performance with clarity, vision, and simplicity.
Also, I would recommend reading the letters from the various divisions, which make up this $100 billion dollar entity.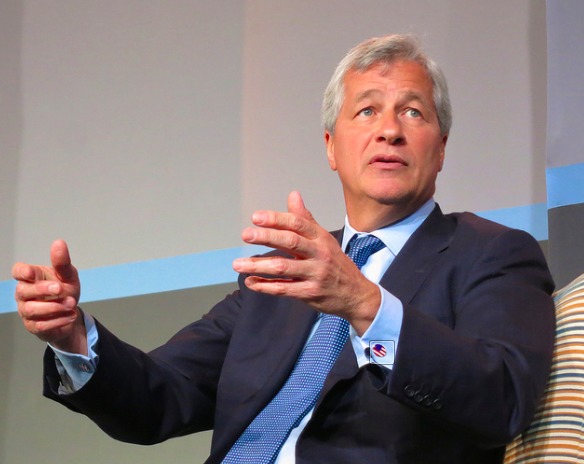 Financial Behemoth
This is a financial giant that spans everything from consumer and card services and investment banking to fixed income, currencies, commodities and asset management.
Mr. Dimon did not inherit this on his own.

Together with Sanford Weill, they took a little lending company called Commercial Credit and built it into Travelers, and then merged that with Citicorp, creating what was then the world's largest financial services company.
Dimon was fired by Weill years later, a move the elder financier said he later regretted.
Comeback
Dimon spent a year out of business. He then took on the head position of Bank One, and fixed it. It was later purchased by JPMorgan, and Dimon ended up running the combined entity.
At the time, both were considered second-tier banks.
Then came the 2008 financial crisis. Dimon bought both Bear Stearns and Washington Mutual for pennies on the dollar.

It has now surpassed all other US banks in terms of market share, and has been a top profit performer.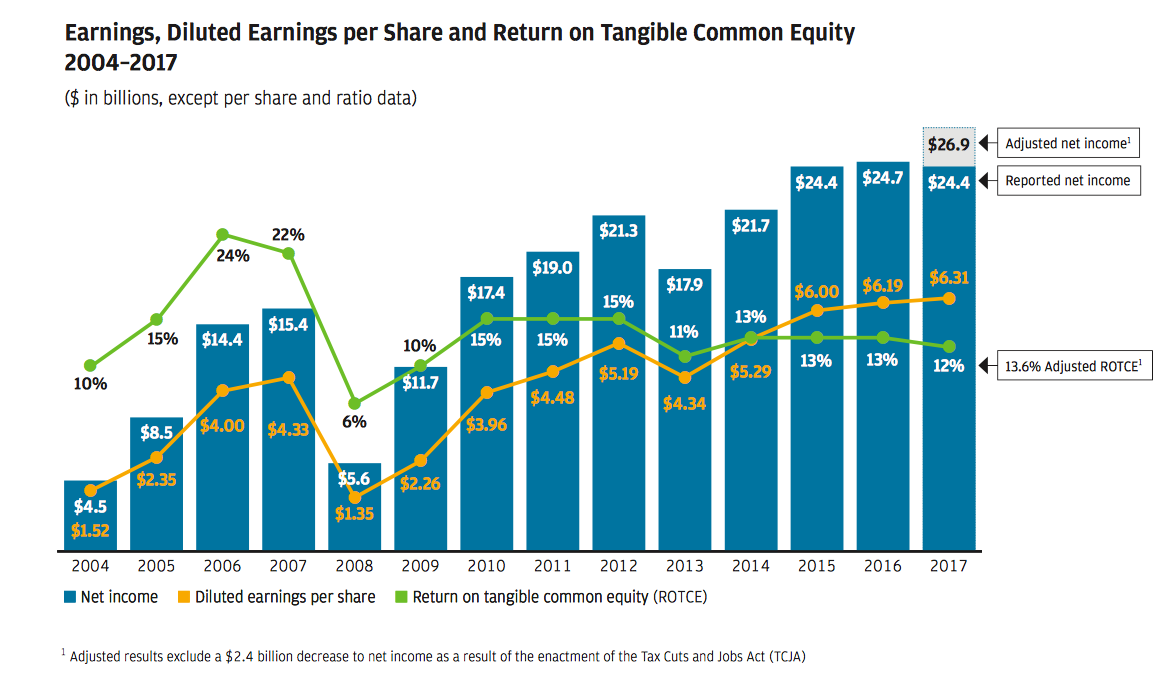 Tech Investments
It is the industry revenue leader in investment banking, wealth management, and consumer banking.
Chase invested $10 billion in improving its technology across all divisions.
Dimon is focused on organic growth, and shareholders have been rewarded with a stock price that has outperformed the S&P 500 over the last 10 years.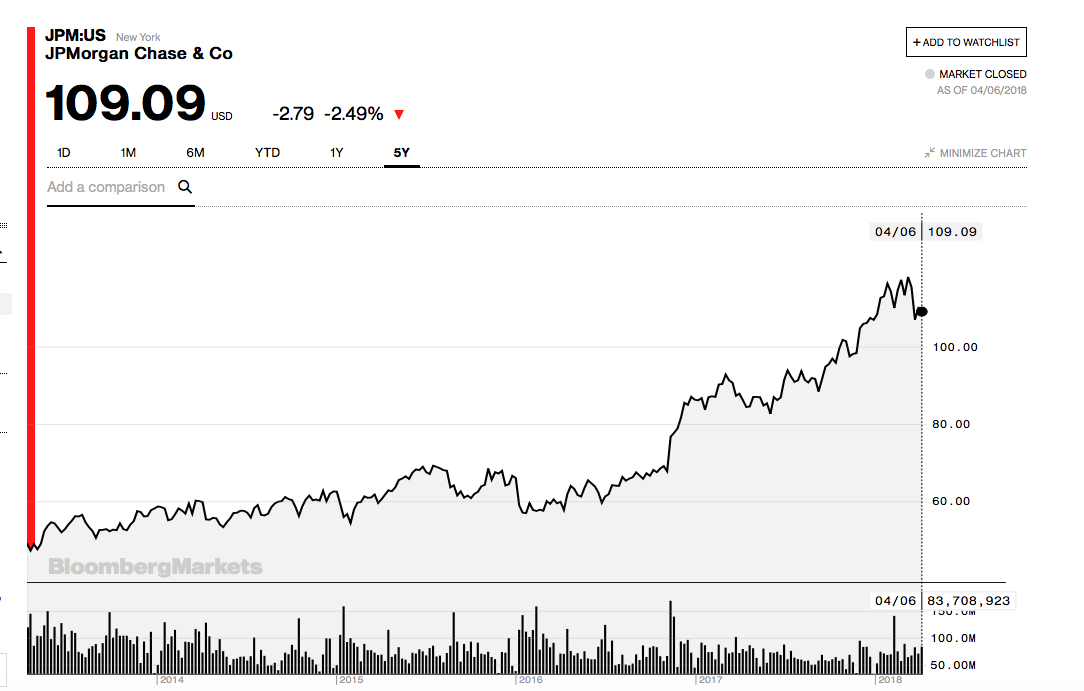 Takeaway
It is obvious today that Mr. Dimon is the best leader in the banking space, but his success happened over a long period time.

In my view, great leaders like Dimon may experience setbacks, but have a tendency to come storming back as they prove their merit over and over again.
Photo Credit: Steve Jurvetson via Flickr Creative Commons