Facebook (FB) is center stage in the US stock market these days, and it is likely to remain that way, in my opinion.
The good news, in my view, is that the stock found a bounce on March 20 at around $162.50 per share.

But don't be fooled: There's still great uncertainty about the stock's future direction given the questions about the company's data security and leadership.
Deeper Woes
I think the news about Cambridge Analytica, now under scrutiny for its use of Facebook user profiles and ties to the Trump campaign in 2016,  doesn't seem like a one-off event.
For that reason, in my view, investors need to remain cautious.
Now is not the time to play hero and rush back into the stock, while the leaders of the company still face scrutiny over why data on 50 million of its users was used without the permission.
On March 21, Mark Zuckerberg acknowledged a "breach of trust" with Facebook users and pledged to take steps to fix that.
Takeaway

Stock market pressure and press scrutiny have a way of bringing secrets to the surface and forcing a company's hand.

Nobody knows for sure, but it's possible, in my opinion, that could be the case this time around with the social media giant.

In my view, the market will turn up the heat on Facebook in the coming days if leadership continues to remain quiet.
Photo Credit: Bernard Goldbach via Flickr Creative Commons
Author profile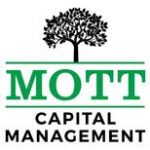 Mott Capital Management uses a long-term thematic growth approach to investing in equities. We search for investments that both reflect and help to shape generational and demographic shifts. Mott uses a philosophy of buying these companies for a 3- to 5-year time horizon, with the belief that a long-term holding period gives themes and our chosen companies a chance to fully develop. In our view, the long time horizon also serves to mitigate the risk associated with the short-term impact of market volatility.