The US stock market continues to bound from strength to strength, powered by robust corporate earnings and lower tax rates.

Yes, the bull market that started in March of 2009 will end one day.

That said, in my view, this stock rally is clearly one for the record books.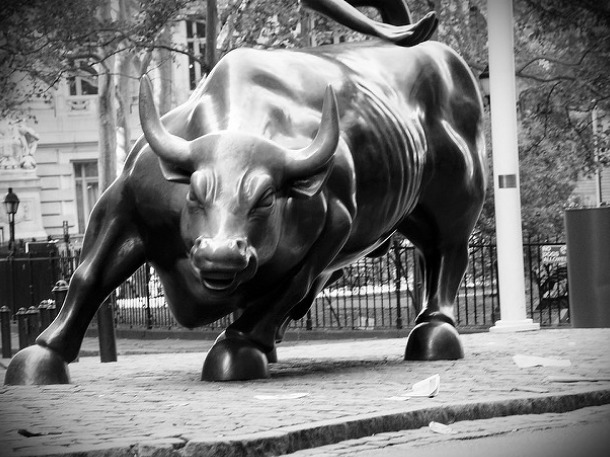 Bull Power
The keen-eyed analysts at Bespoke Investment Group have recently pulled together a set of charts that underscore the velocity of the current rally.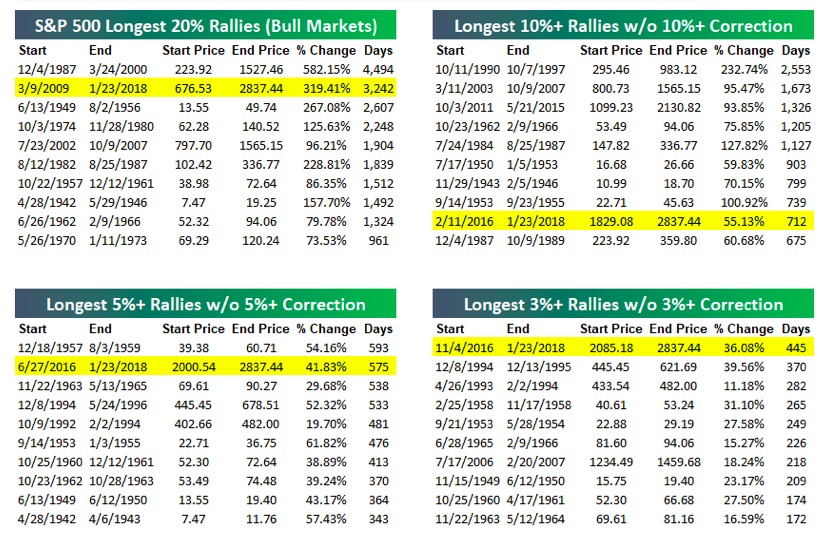 As Bespoke notes:
"As shown, we're now at 445 days since the last 3%+ pullback (a record), 575 days since the last 5%+ pullback (18 days from a record), 712 days since the last 10%+ pullback (not close to a record), and 3,242 days since the last 20%+ pullback (2nd longest)."
1% Club
If that weren't impressive enough, Bespoke also notes that it has been 108 days since S&P 500 has experienced a one-day decline of more than 1%.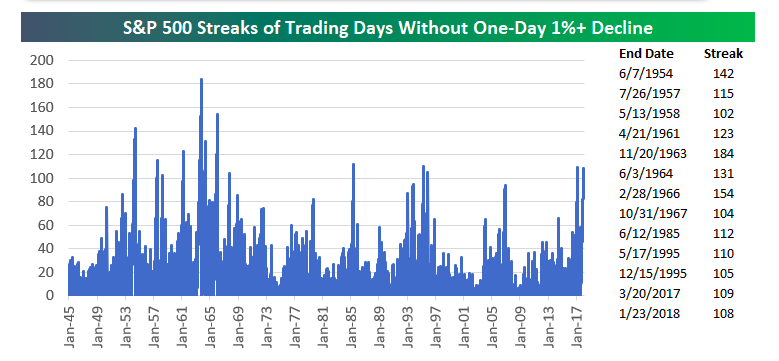 Energizer Market
I believe we're in the midst of one of history's greatest runs of stock market wealth creation.
Just consider this: The US stock market has been on a rip-roaring ride and the S&P 500 Index finished 2017 up more than 20%.
If the rally that started in March of 2009 survives through August of this new year, it will be the longest on record.
Enjoy it while it lasts.
Photo Credit: thenails via Flickr Creative Commons