It's something that hasn't been done in over a decade and has been considered fantastical by many economists.

I don't buy it. In my opinion, the US economy has a shot of growing by 4% in 2018.
In fact, it wasn't long ago that I said the US GDP could grow at 3 percent when most were saying it couldn't be.
Yet the last two quarterly GDP readings, in my view, have suggested an annual pace of GDP growth at more than 3 percent.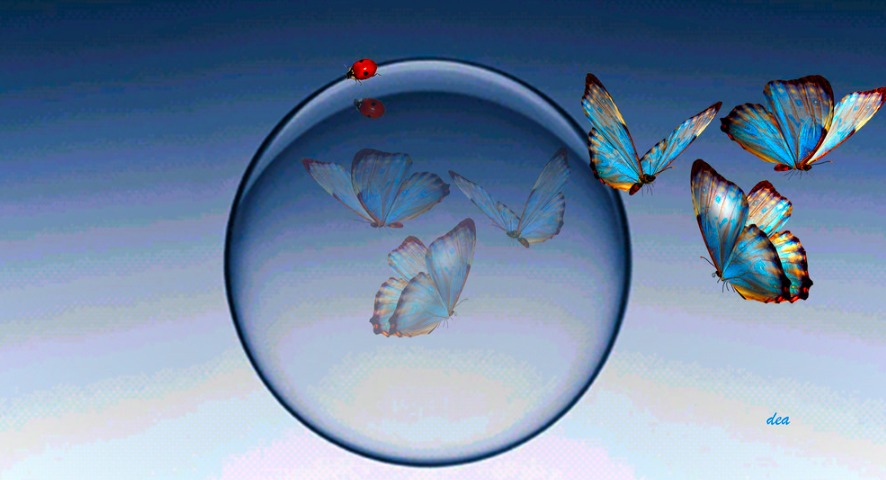 Crystal Ball
I'm predicting GDP will grow at 4 percent on a year-over-year basis, not an annualized basis.
I'm going to take the less-traveled road because that is how impactful I think the tax reform bill now wending through Congress will be to the US economy if signed into law by President Trump.
In my opinion, it will unleash economic growth in a way not seen since the 1980s and 1990s. We have already started to see the benefits of deregulation taking hold.
We have seen a surge of jobs in mining and manufacturing over the course of the past year.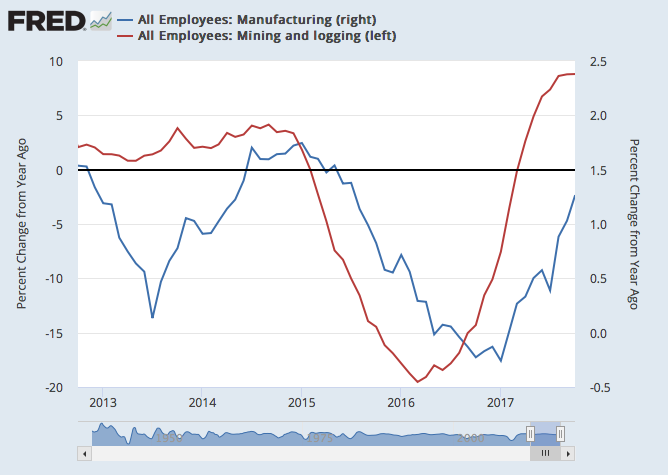 Job Growth
We have also started to see an acceleration in private employment payroll readings, as measured by ADP.
The chart below shows the separation that has occurred between y/y growth in the ADP reading private sector employment and the Bureau of Labor Statistics (BLS) reading.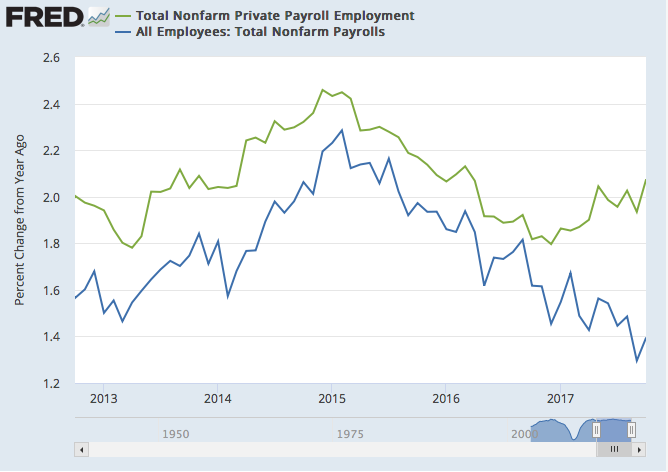 The turn higher in private payroll readings is likely a leading indicator of an accelerating job market in my opinion.
Upside Potential
We also have seen a significant improvement in the measurement for the "slack" in the labor force (or the U6 reading of unemployment) fall from 9.4% in January to 7.9 % in the most recent reading.
The good news is that there is room for further improvement.  The level was as a low as 6.8 percent in October of 2000.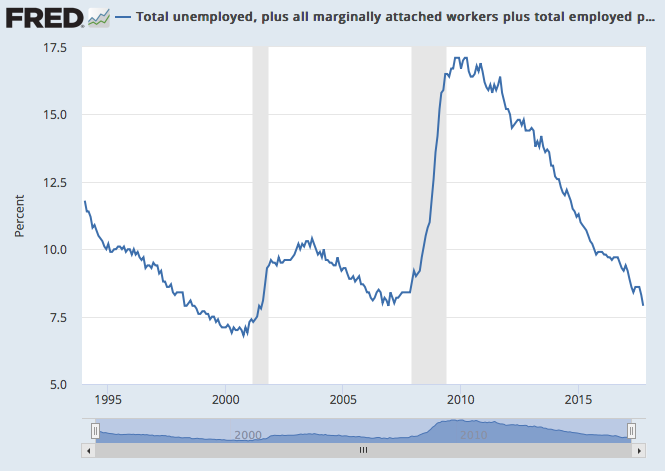 Output Gap
Real potential GDP growth had historically tracked at a rate of growth of 3%  to 4% year until 2005, when the rate of expected potential GDP growth began to slow to a pace in the mid 2 percent rate.
The good news is the output gap, nominal potential GDP minus nominal real GDP has now closed, and in fact, real GDP is exceeding potential GDP.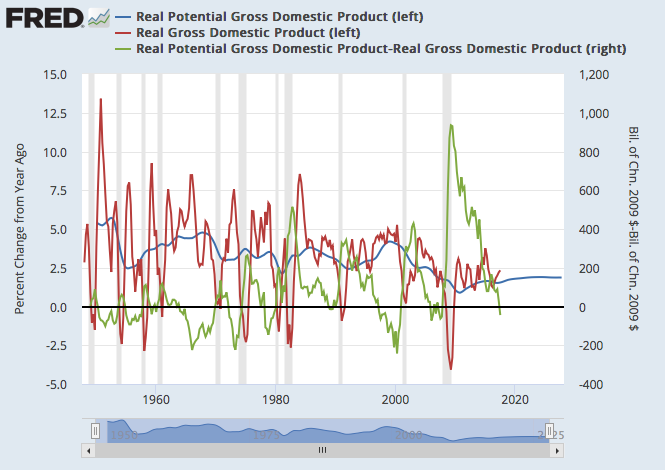 Tax Reform
Historically, when this has happened, it has led to annualized GDP growth of greater than 4 percent on most occasions.
With all the charts and assumptions, it could just come down to some common sense.
The US economy has a nominal GDP reading of $17.1 trillion,  and would merely need to grow an extra $340 billion a year.  
It doesn't seem so complicated when you think of it that way.
Tax reform will unlock some of that growth, and that will have a multiplier effect. In my opinion, 4 percent GDP growth is on the way.
Photo Credit: CLAUDIA DEA via Flickr Creative Commons