As 2017 winds down, here are three predictions for 2018.
In my opinion, oil will rise in 2018, and that will cause inflation to advance as well.
And that, in turn, will cause the long-end of the yield curve to break out and surge.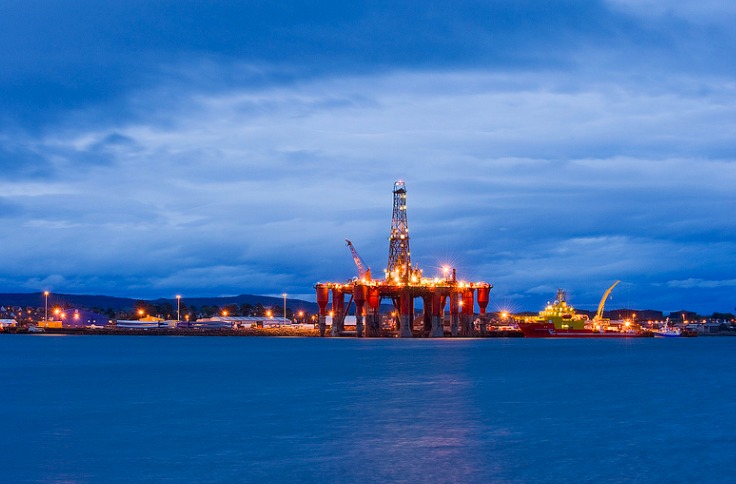 Drilling Down
More specifically, in my view, oil prices will rise to roughly $75 per barrel in 2018.
If so, that would be an increase of just over 30 percent from current levels.
Inflation, as measured by Consumer Price Index, will increase to 3 percent in 2018 on a year-over-year basis.
Finally, in my opinion, the 10-Year Treasury Bond yield will rise to 3 percent.
Oil
As oil prices go so does inflation, and as inflation rises so do yields.
Take a look at the next chart. Oil prices have been consolidating sideways now since mid-November.
In my opinion, it looks like a coiled spring just waiting to pop.  
The initial pop higher in oil, in my view, likely takes the price to a resistance level at around $61.50 per barrel.
From there resistance is hard to find, until about $75 per barrel, according to my analysis.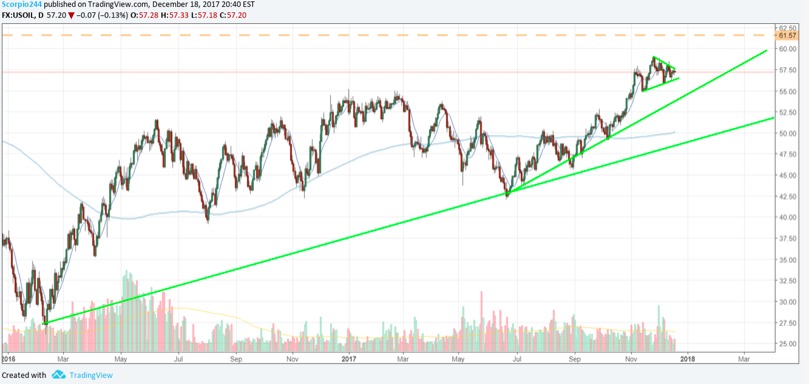 Inflation
One can see in the next chart the correlation between the price of oil and the direction of inflation over the past 10-years.
In my opinion, should oil continue to rise, it would drag the CPI higher along with it.
And, in my view, that could cause the CPI to grow to nearly 3 percent on a y/y basis.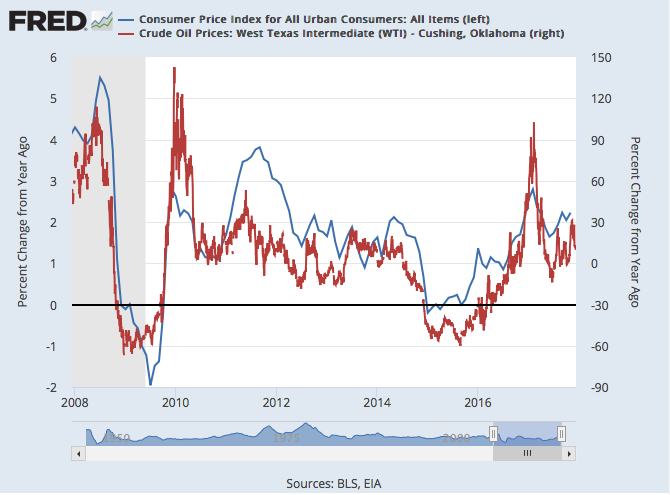 Bond Yields
The yields on 10-Year Treasuries have done a fantastic job historically of predicting the future direction of inflation, as the next chart shows.

The rise in yields may have already begun on the 10-Year Treasury in my opinion.
Yields have already moved outside of a nearly 25-year down-trend as noted in the next chart.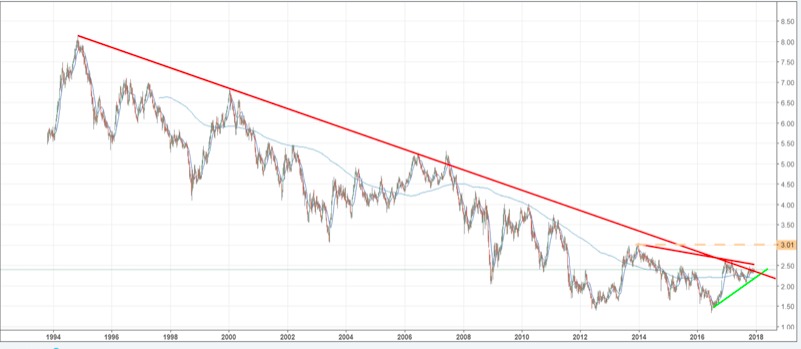 A breakout would take the 10-year treasury yield right to resistance at 3 percent.
Takeaway
In my view, we will see more inflationary pressures and higher interest rates in 2018.

But don't fear, the stock investors likely will not to worry too much.

Historically interest rates are low, and rising oil, inflation, and yields would likely be viewed as signs of strong economic growth in my view.
Photo Credit: Berardo62 via Flickr Creative Commons