Stock market acronyms come and go. But in my opinion the odds are pretty good that "FAANG" will live long in the memories of the current generation of investors.
It's shorthand for a group of tech high-fliers — Facebook (FB), Apple (APPL), Amazon (AMZN), Netflix (NFLX) and Google (GOOGL) — that have powered a monster stock rally in recent years.
The combined market value of these tech titans is more than $2.5 trillion as of November 13.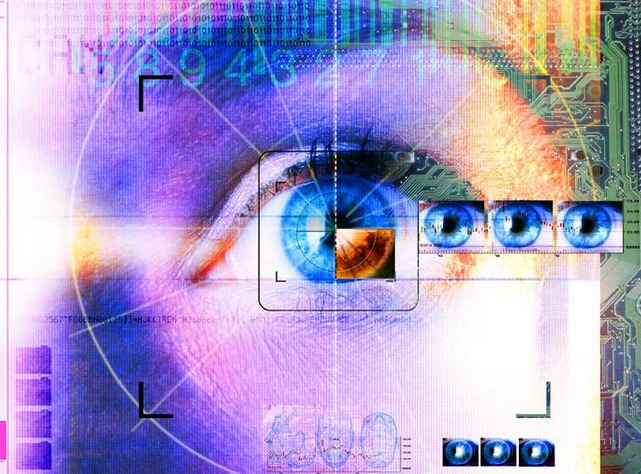 Turbocharged
Pull out the wide-angle lens and their performance is even more impressive.
As the Bespoke Investment Group points out, "their aggregate weight in the S&P has increased from about 7.5% to over 12% in the last three years."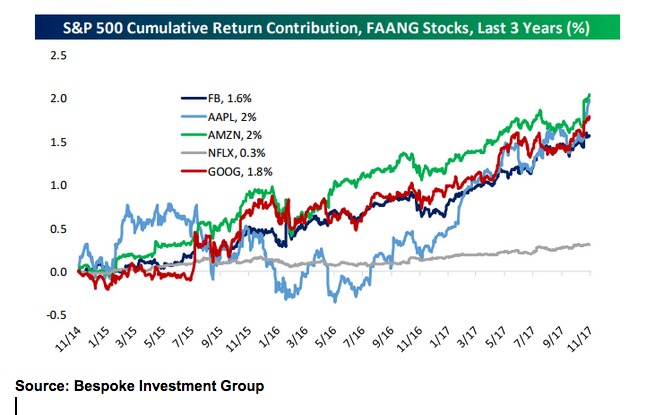 These tech stocks are also living large by another metric: their combined contribution to the S&P 500's overall market cap.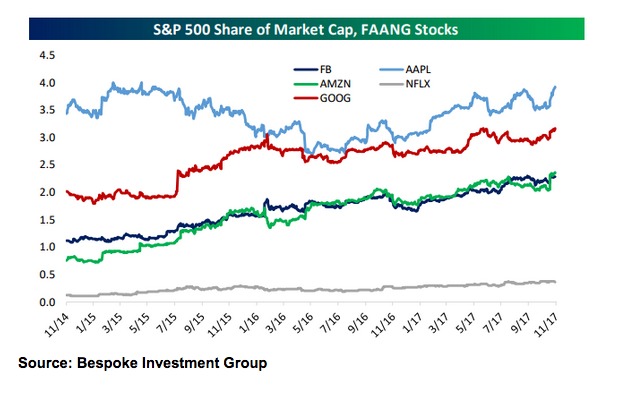 Apple Power
The leader of the pack by far has been Apple, whose shares have rocketed up 64% over the past year.
With a market value of of $893 billion as of November 13, some analysts see Apple becoming a $1 trillion play before too long if its iPhone franchise continues to deliver.
What could go wrong?
In my view the current bull market that started in March of 2009 is getting long in the tooth and there are worries about the downturn in the junk bond market spilling over into equities.
That said, take a minute and let these performance numbers sink in.
Behold the mighty FAANG.
Photo Credit: Krzysztof Urban0wicz via Flickr Creative Commons