Donald Trump has been criticized for his divisive political rhetoric, lack of big policy wins and his record low approval rating.
Yet, when it comes to economic growth and the US stock market, the first year of his presidency has coincided with robust gains.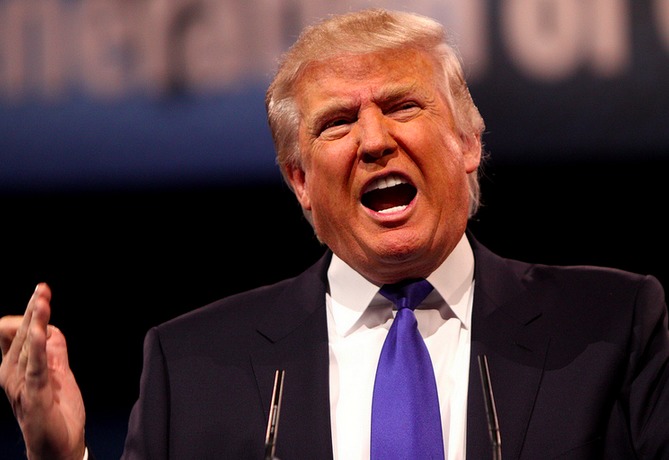 Since his surprise win on November 8, 2016, the S&P 500 has been up about 21% over the past year.
The combined market value of Facebook (FB), Apple (APPL), Amazon (AMZN), Netflix (NFLX) and Google (GOOGL) is more than $2.5 trillion as of October 26.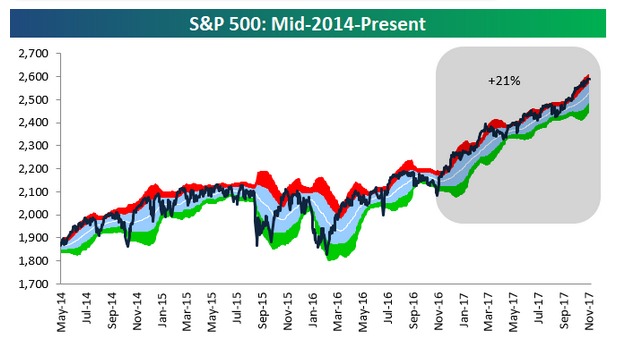 Earnings Growth
The second longest bull market in history that started in March of 2009 continues to rock on thanks to robust earnings and a strong US economy.
U.S. corporate earnings are on track to rise for a fifth straight quarter, according to Bloomberg.
Real gross domestic product has topped the 3% market for two quarters in a row.
Global Markets
The global economy is also performing well.
The International Monetary Fund recently upped its worldwide growth forecast to 3.6% in 2017 and 3.7% in 2018.
That compares with world growth of 3.2% in 2016.

White Hot
Stock markets in major economies are also rolling up impressive gains.
Markets in Italy, Japan, France and Germany are all up more than 20% over the past year.

Takeaway
President Trump likes to take credit for all of this, given that it's occurring on his watch.
Others point to the prospect of tax reform during his administration.
Yet, in my opinion, years of monetary easing around the world certainly have played a role in the global rally.
In any event, times are good for investors early into the  Trump era.
Photo Credit: Gage Skidmore via Flickr Creative Commons