As I see it, Trump country appears to have a case of the blues.
Research firm Bespoke Investment Group recently did an interesting analysis of consumer confidence broken down by income range and age.
In September, confidence among consumers, with incomes of between $35,000 and $50,000, tumbled to its lowest level since last October.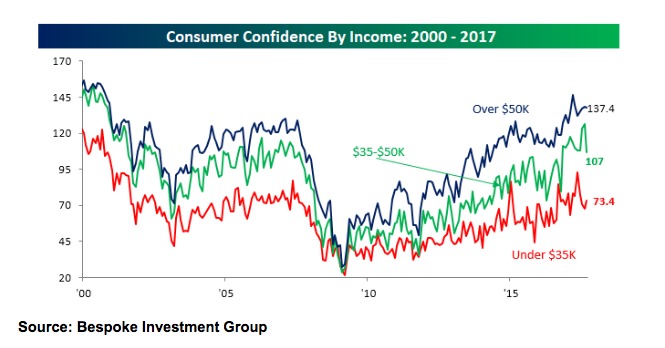 Employee Outlook
I also find the consumer confidence trends by age group interesting.
Workers under the age of 35, and those over 55, saw declines in sentiment levels.
Middle-age employees (aged 35-54) registered an increase in consumer confidence readings.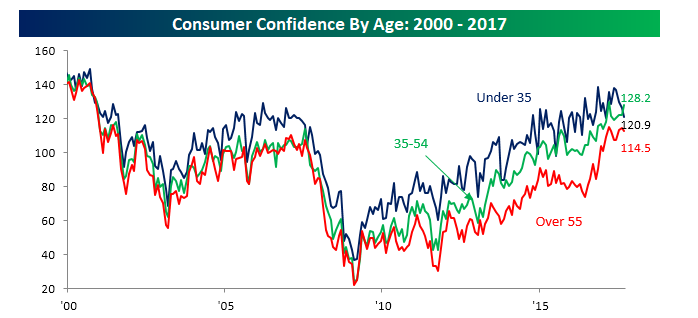 Takeaway
President Trump's political base is heavily skewed toward low-income, male workers in rural parts of the US.
And I think 10 months into his first year in power, his approval rating, now hovering at about 39%, is hardly inspiring.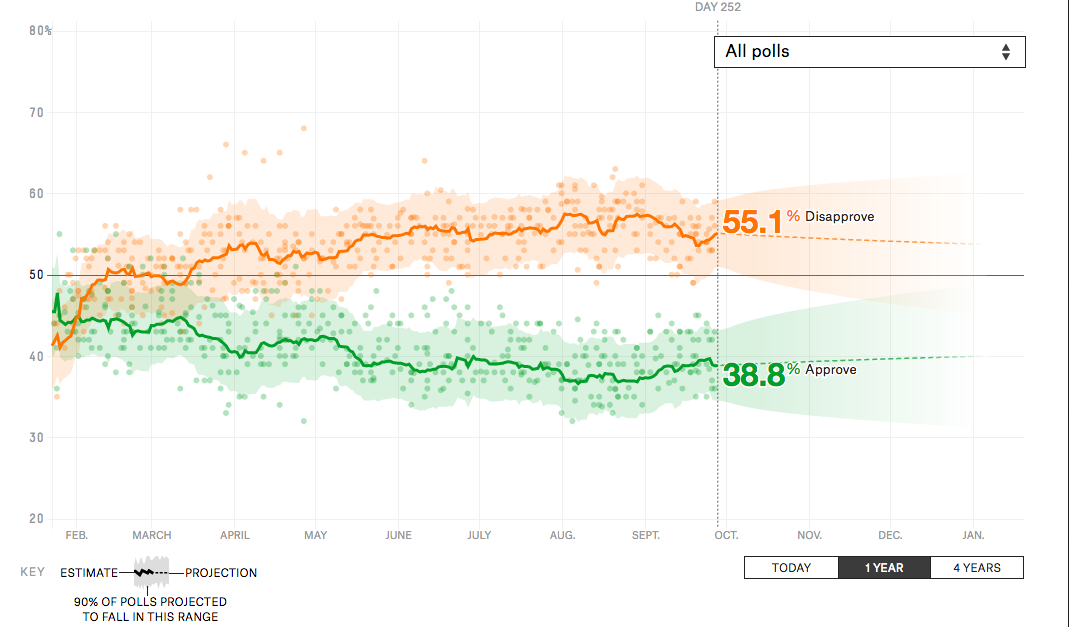 In my opinion, if consumers in the key demographic groups supporting Trump continue to feel more uneasy about the future, the White House is going to face serious trouble ahead.
Photo Credit: Gage Skidmore via Flickr Creative Commons