Smart Beta strategies have seen explosive growth in recent years, with assets under management expected to surpass the $1 trillion mark later this year.
Assets under management have grown 30% annually since 2012, according to an analysis by the Financial Times of Morningstar data.
Citibank sees smart beta assets topping $1.2 trillion by the end of next year.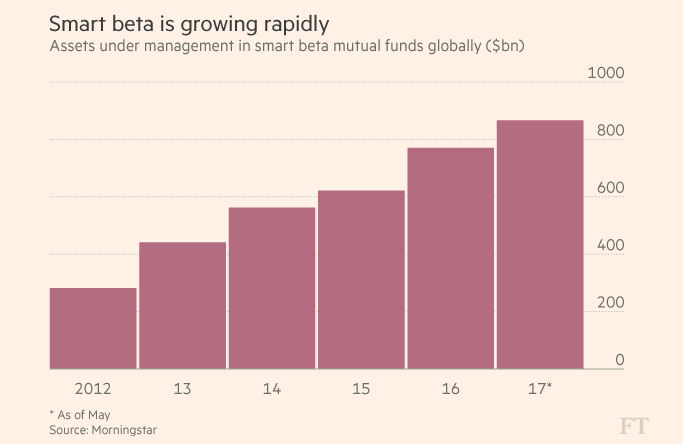 Bloomberg notes that sovereign-wealth funds and insurers are looking to allocate more money to smart-beta funds and quantitative strategies through 2022, citing an Invesco Ltd. survey.
Blended Product
Investors are drawn to smart beta strategies because they represent the best of both passive and active investing.
After all, smart beta portfolios are carefully constructed baskets that rank stocks by traits other than their market value, the standard methodology employed by traditional benchmarks, such as the Standard & Poor's 500.
These innovative financial products also focus on factors such as value, momentum, dividend yields, volatility or other metrics that have historically delivered market-beating performance and reduced portfolio risk.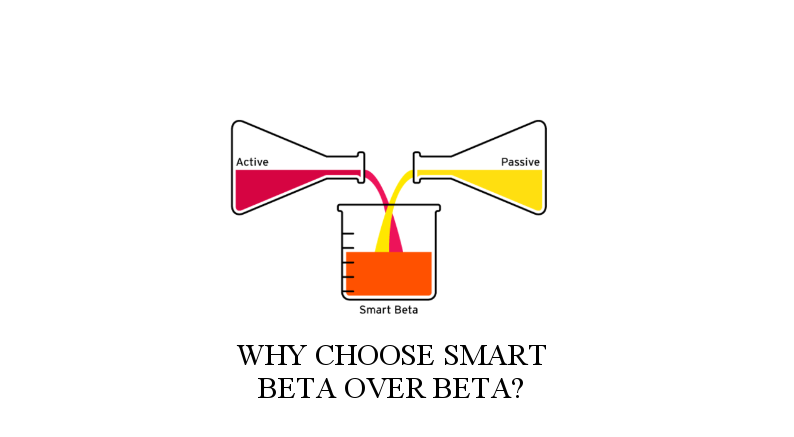 Time Tested
As David Mazza, a senior vice president of OppenheimerFunds, puts it:
"Since smart beta sits at the intersection of active and passive investing, it offers investors the best of both worlds to help meet their objectives.

Smart beta is built on time-tested principles that have existed and been implemented for decades by active managers, but it does so in a rules-based manner allowing for cost-effective implementation."

IB Asset Management
IB Asset Management's Smart Beta portfolios are carefully constructed baskets that can help investors meet their financial goals.
Here are some other advantages worth considering:
Low Cost: With an 8 basis point management fee, our smart beta portfolios are competitive with existing products in the marketplace.  Interactive Brokers LLC, our affiliated broker dealer separately charges commissions for all transactions in these portfolios.
Low Minimums: Portfolios have low investment minimums of just $5,000 through use of fractional shares.  To invest in these portfolios, clients consent to trading in fractions (which do not trade on the open market) with a third-party liquidity provider.

Factor Tilts: These portfolios are designed for exposure to stock characteristics, or factors that our Investment Management team deems desirable, such as robust growth, valuation, quality, and dividends that have been back tested. Portfolios are also well diversified across sectors.
Rules-Based: The IB Asset Management portfolios have filters to screen out undesirable stocks and a repeatable rules-based framework to determine position allocations.
Auto-Rebalancing: Portfolios are rebalanced quarterly; stocks sold are replaced by new ones with more attractive characteristics.  Interactive Brokers LLC, our affiliated broker dealer, executes and charges commissions for all trades in these portfolios, including rebalancing trades.
Transparency: Investors have immediate, online access to information on holdings, trades and performance.
Interested in finding out more? You can learn more about IB Asset Management's Smart Beta lineup here.
Photo Credit: Douglas Scortegagna via Flickr Creative Commons