The US stock market continues to enjoy a remarkable run.
The current bull market, which got underway in the depths of the Great Recession in March of 2009, is one of the longest-running in history.
The S&P 500 is up about 60% from the all-time, pre-crisis high in 2007 before a housing crash sparked the 2008-2009 financial crisis.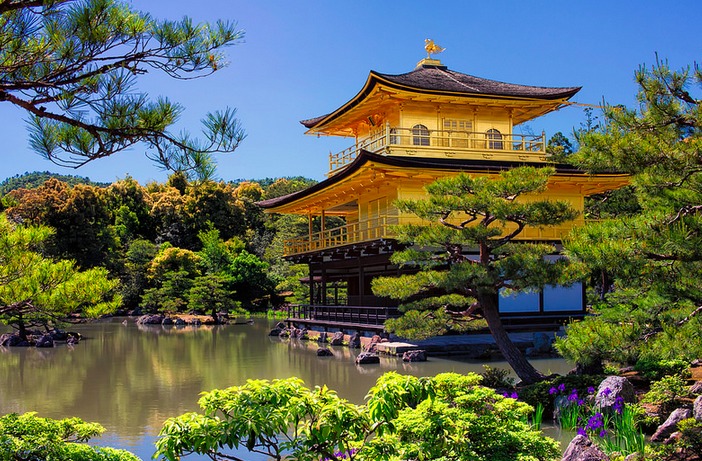 Serenity
But in many respects, the stock rally has become far less volatile in 2017.
Bespoke Investment Group recently pulled together an interesting chart looking at the Dow Jones Industrial Average's average daily percentage moves by year going back to 1900.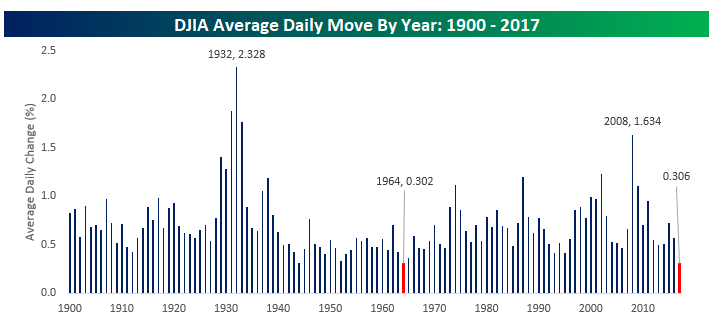 Record Books
The DJIA has seen an average daily move of just 0.306% as of October 11.
You'd have to go back to 1964 to see the market this placid in terms of volatility.
As Bespoke points out:
"With minimal percentage moves on a seemingly daily basis, the DJIA is coming extremely close to having its least volatile year on record."
Takeaway
Analysts are split on whether periods of low volatility are good or bad for stocks.
Some see a preponderance of low-volatility stocks as a warning sign of a potential bubble.
It's also hard for investors to find bargains without cathartic swings in stock prices.
In the meantime, the market continues to bound from strength to strength
IB Asset Management portfolio manager Mott Capital recently suggested in a post that the S&P 500 could break through the 3,000 mark by the end of 2018.
Photo Credit: Ray in Manila via Flickr Creative Commons