The US stock market continues to bound from strength to strength.
On September 12, the S&P 500 Index hit another record high and is up about 12% on the year.
On top of that, US companies are reporting robust corporate earnings, delivering back-to-back, double-digit quarterly gains for the first time in six years, according to Reuters.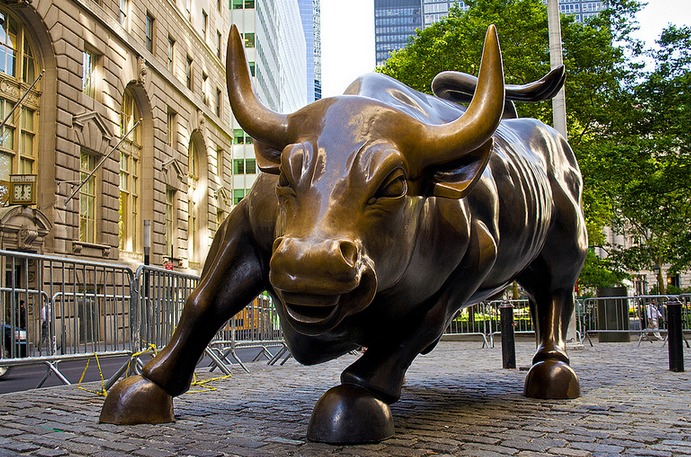 Long Run
The current bull market that got underway in March of 2009 has strong legs.
It has been 3,108 calendar days (as of Sept. 12) since the last 20% stock market decline in the US.
As Bespoke Investment Group recently noted: "The current bull market is the second longest behind the 4,494 days that passed between December 1987 and March 2000 without a 20%+ pullback."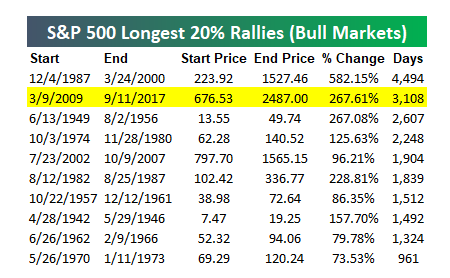 Corrections

The current bull market run is also impressive in terms of longevity when it comes to corrections, typically defined as a 10% decline.
In those terms, it's the 11th longest bull market on record going back to 1928, according to Bespoke Investment Group.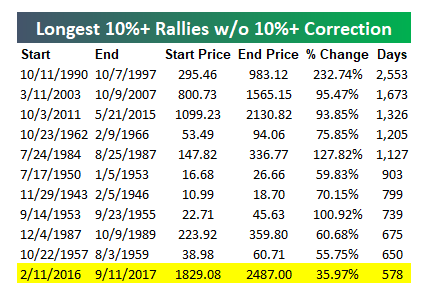 Takeaway
At some point the stock market party will end as all bull markets do.
But for the moment, stock investors have plenty to be grateful for.
Photo Credit: htmvalerio via Flickr Creative Commons