At Interactive Brokers Group, we pride ourselves on delivering transparent and affordable ways to invest.
That's why Interactive Brokers Asset Management Group offers a wide range of portfolios, designed to help you meet your unique financial goals, including the Smart Beta portfolios.
The same, investor-comes-first attitude also applies to helping you seamlessly navigate our sites online.

Single Sign-On
We now allow you to access your dashboard on the IB Asset Management website using your Interactive Brokers username and password.
On the IB Asset Management login page, you now have the option to login with your Interactive Brokers username and password.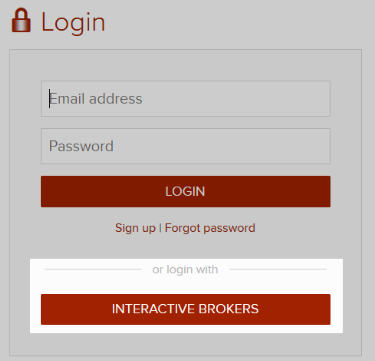 Click the Interactive Brokers button  to go to a secure IB page where you enter your credentials, just as though you were logging in to IB Account Management.
Once you have logged in, you will see your IB Asset Management dashboard as normal.
It's just that simple. No need to remember two sets of usernames and passwords.
We sweat the small stuff so you don't have to.