In my view, betting against the current epic run in stock prices can be a treacherous business.
The Wall Street Journal reports that bets against the benchmark SPDR S&P 500 exchange-traded fund (SPY) have fallen to lows not seen since 2013, according to short-interest data by financial-analytics firm S3 Partners.
A key market-sentiment indicator, short interest refers to the quantity of shares that investors have sold short but not yet covered or closed out.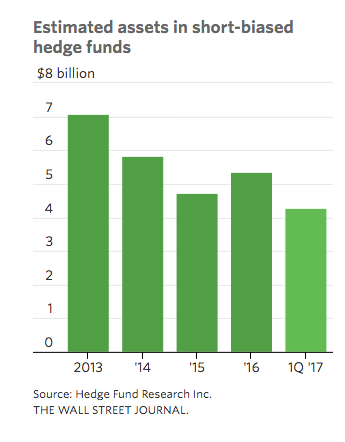 Short-focused hedge funds are also falling out of favor.
According to research firm HFR Inc., assets at such funds amounted to $4.3 billion at the end of March, versus $7.1 billion at the end of 2013.
Bullish Sentiment
Investors continue to shrug off concerns about valuations and political instability in Washington.
Interest rates are still low by historical standards and earnings are robust.
That's why I think the bulls trump the bears when it comes to sentiment surveys.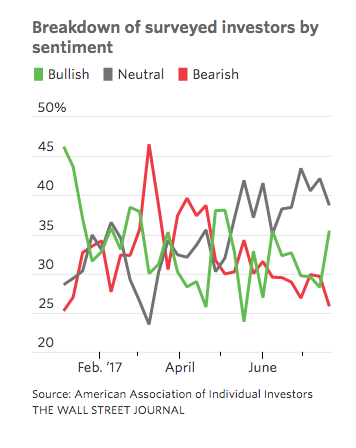 Takeaway
But in my view, market skeptics may turn out to be right one day.
At some point, stocks will likely lose momentum and the current bull market that began in March of 2009 will probably come to an end.
That said, if you are losing a ton of money shorting the rallying market, that's cold comfort.
Photo Credit: SteFou! via Flickr Creative Commons