The Dow Jones Industrial Average and S&P 500 Index are heading into May up 4% and 5%, respectively, and current bull market is in its eighth year.

That adds up to a strong start for investors.
That said, some analysts believe the stock market is sending off distress signals that ought to worry the bulls.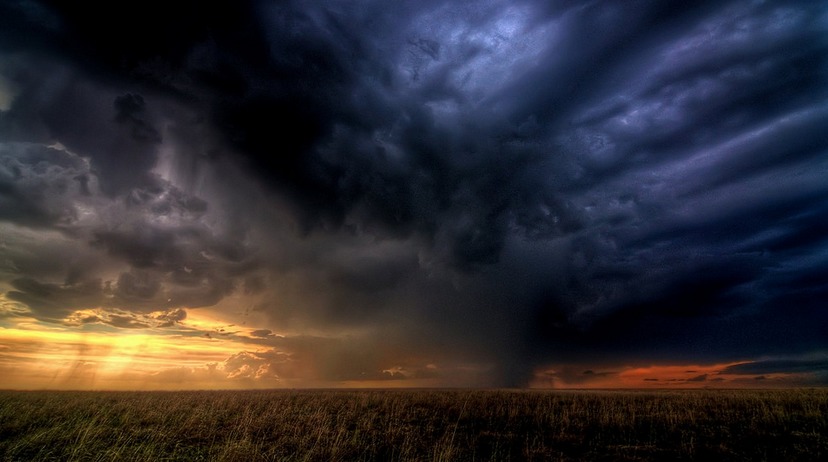 Anemic Growth
Thanks to weaker-than-expected data on retail prices, the Atlanta and New YorkFederal Reserve banks recently downgraded their outlook for U.S. economic growth for the first quarter, according to CNBC.com. 
On top of that, there's been a shift in sentiment about the prospects for the Trump administration to deliver tax cuts and a big infrastructure package this year.
Copper and bank shares have turned downward, while safe-haven utility shares have advanced, signs that investors are turning more cautious.
Economic surprises on the upside have also fallen off, according to data compiled by Citigroup.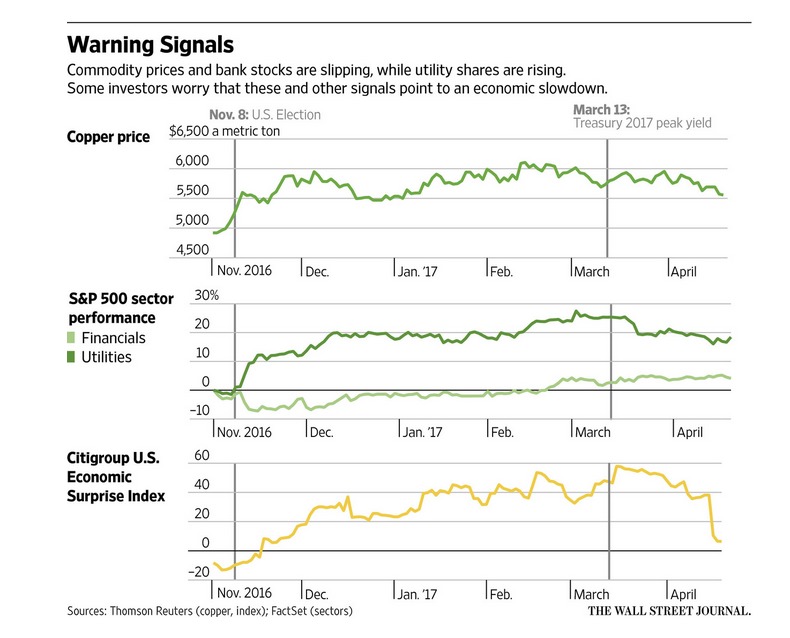 Irrational Exuberance

Investors are also extremely bullish despite signs of economic softness and relatively high stock valuations.
Take a look at this "Irrational Exuberance" indicator pulled together by the Bespoke Investment Group.

It shows a disconnect: Investors are confident that the market will be higher a year from now. Yet they're not that confident about valuations a year from now.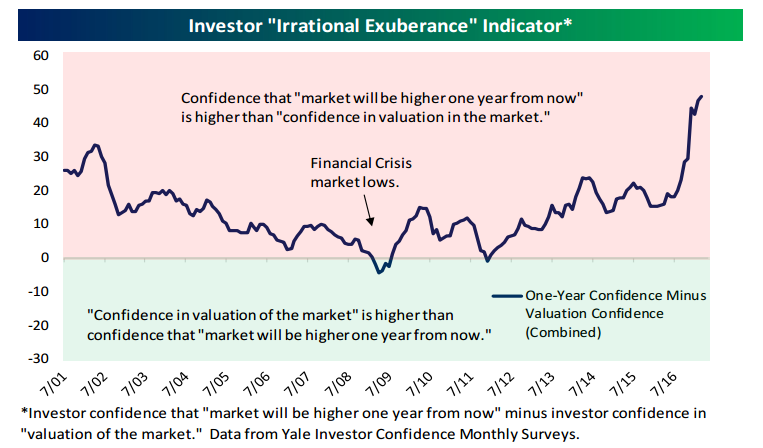 Momentum
Finally, there are signs that the breadth and momentum of the current rally may have weakened.
The average 50-day moving average of the S&P 500 is below 50%.
Again, the safe-haven utilities sector leads the pack.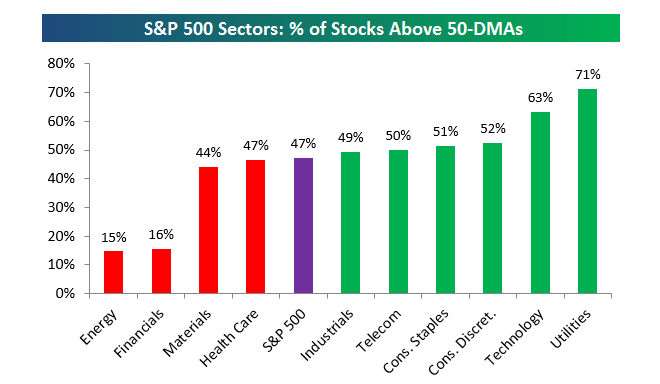 Momentum
Billionaire investor Paul Tudor Jones recently pointed out that the value of the stock market relative to the size of the economy has mushroomed in recent years.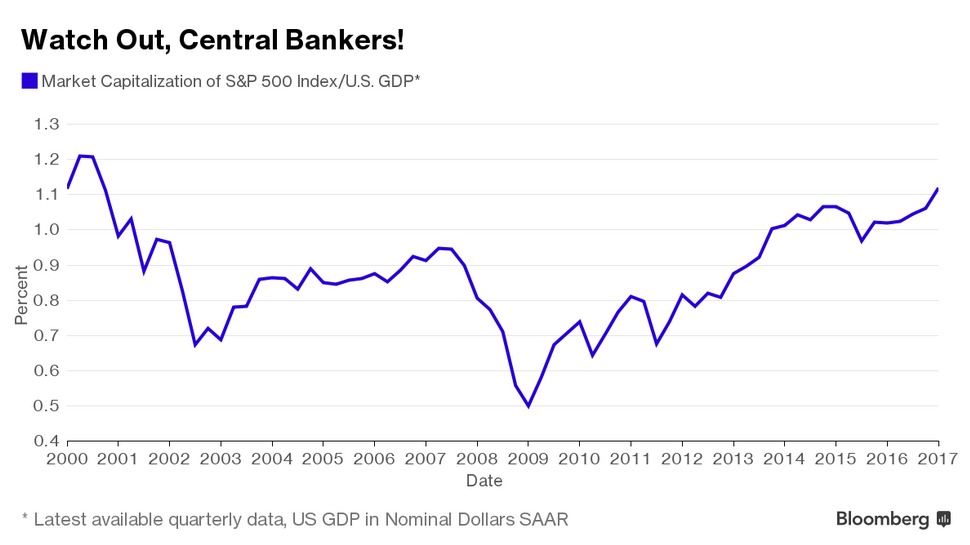 According to Tudor, years of low interest rates have bloated stock valuations to 2000 levels, right before the Nasdaq tanked by 75 percent over two-plus years.
Momentum
US stocks have had a pretty good 2017 so far.
But investors need to keep their eyes on the horizon.
There's some evidence that the second half may be more bumpy for stock investors, in my opinion.
Photo Credit: Zooey via Flickr Creative Commons