The US bull market recently celebrated its eighth birthday.

It's now the second-longest bull run in history as of March 9.
The longest ran from December 1987 through March 2000.
Bearish skeptics have called for the demise of this rally over the years and have been consistently wrong.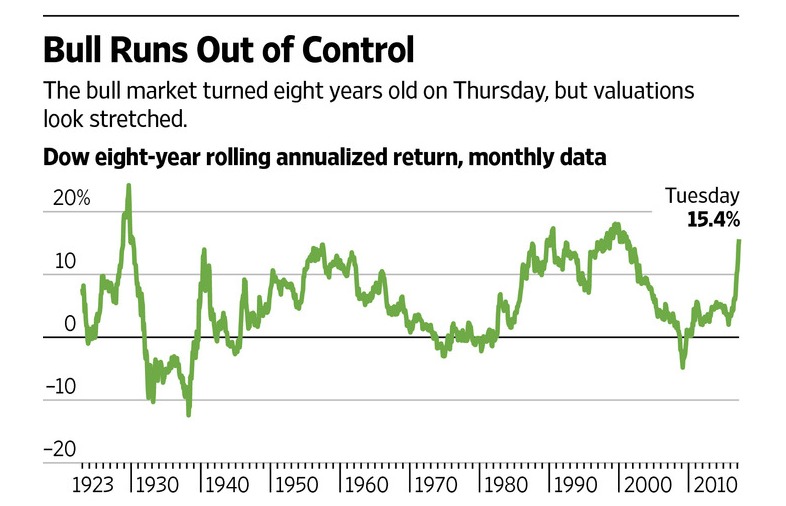 Pricey Stocks
That said, there's no denying US stocks are pricey.
The S&P 500's 12-month forward price-to-earnings ratio has risen steadily since 2012.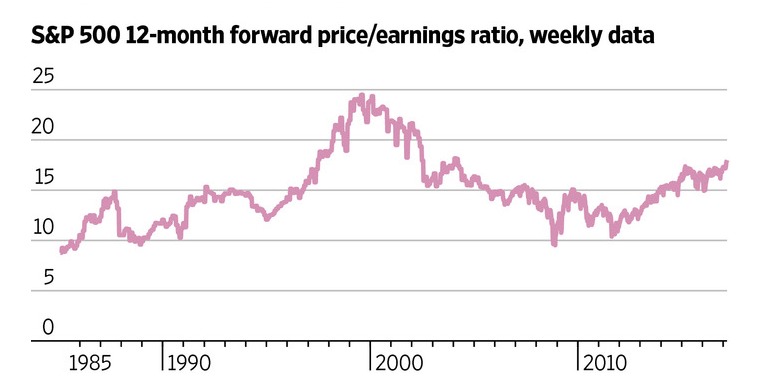 CAPE
The same holds true for cyclically adjusted p/e ratios.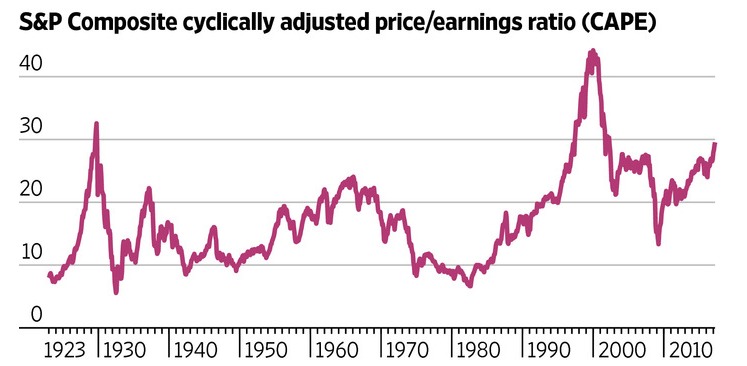 Some investors have drawn parallels to the dot.com bubble in the late 1990s.
As the Wall Street Journal noted recently:
"But today's market is very different than the late 1990s, when gains were concentrated in big telecoms, media and technology stocks. Today pretty much everything is expensive, and the valuation of the median stock is much closer to where it was at the turn of the century."
Takeaway
That said, the fact that valuations are generally high doesn't necessarily mean that asset prices are going to tank, in my opinion.
Consider this: US stocks are nowhere the lofty p/e ratios of 1999. To get there, stocks could rise another 50%!

Photo Credit: Sam Valadi via Flickr Creative Commons