By: Gerald Sparrow  President & Founder, Sparrow Capital Management, Inc.
It appears that America's corporate leaders are preparing for the worst while hoping for the best.
Almost half of S&P 500 CEOs in second-quarter conference calls pointed to "recession" as a potential headwind in 2023. In response, some companies have chosen to trim headcount while others are managing budgets and looking for operational efficiencies.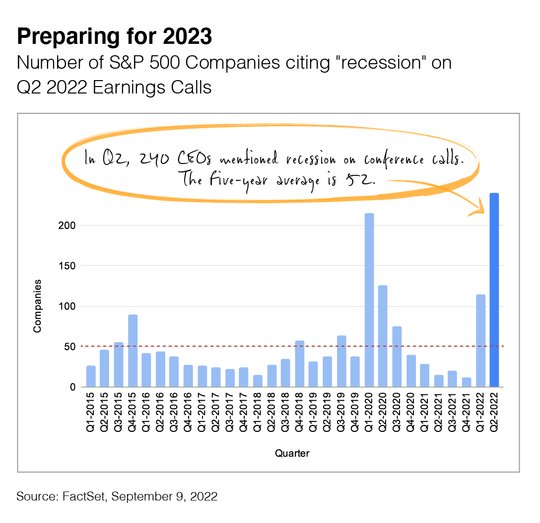 Across the board, however, the focus on a potential recession is taking a toll on CEO confidence. The Conference Board's Measure of CEO confidence is at its lowest since 2008.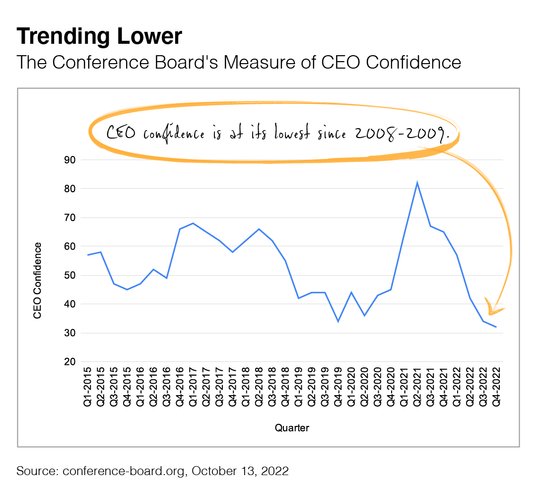 Remember, it's healthy for companies to prepare for a challenging economic climate, and CEO confidence may grow once we see more green shoots in the economy.
After all, by this time next year, the buzzword of the quarter could be something else entirely, like "recovery," "rebound," or "growth." That type of language can only help boost confidence.
PHOTO CREDIT: https://www.shutterstock.com/g/gorodenkoff
Via SHUTTERSTOCK
DISCLOSURE


Investing involves risk, including the possible loss of principal. Diversification does not ensure a profit nor guarantee against a loss. 
This material represents an assessment of the market environment at a specific point in time and is not intended to be a forecast of future events, or a guarantee of future results. This information is not intended to be individual or personalized investment or tax advice and should not be used for trading purposes. Please consult a financial advisor or tax professional for more information regarding your investment and/or tax situation.