The US stock market continues to bound from strength to strength.
The Dow Jones Industrial Average has shattered the 20,000 mark and the S&P 500 Stock Index is up 27% over the past year as of Feb. 13.
There are plenty of individual stocks touching new highs as well.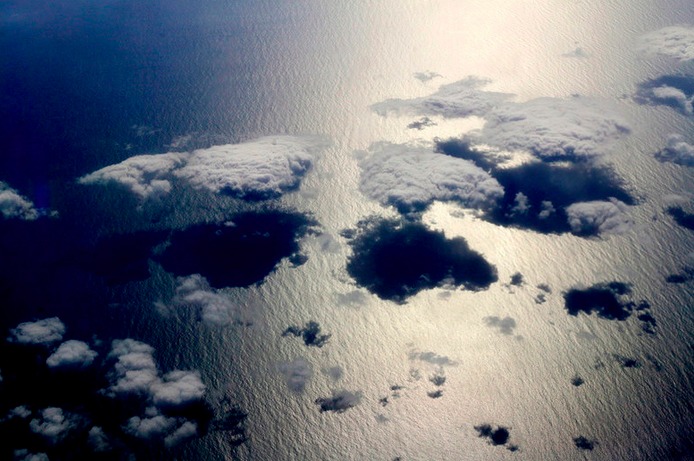 iPhone Magic
On Feb. 12, Apple (AAPL) shares hit an all-time, closing high of $133.29 .
The company, celebrating the 10th anniversary of its iPhone franchise, boasts a market value of nearly $700 billion as of Feb. 13.
That's more than $120 billion ahead of Google parent Alphabet (GOOGL).
Since the launch of its first iPhone in 2007, Apple's shares have soared more than 600%, according to the Wall Street Journal.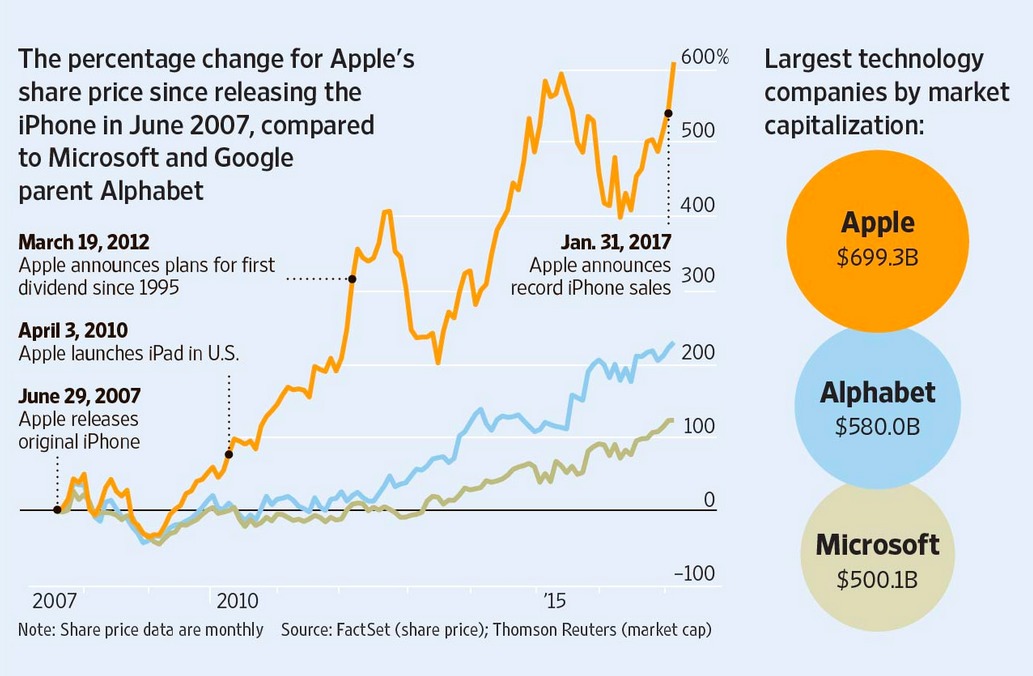 Market Breadth
The sharp-eyed analysts at Bespoke Investment Group recently screened for stocks hitting all-time highs as of February 13.
If found 36 of them, which works out to 7.2% of the S&P 500 index.
It's quite a diverse bunch, ranging from Home Depot (HD), Netflix (NFLX), Costco (COST) to JP Morgan (JPM), Deere (DE), and Dow Chemical (DOW).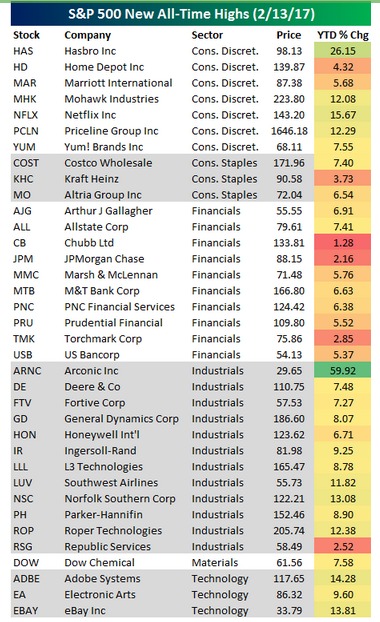 And here's a breakdown by sector: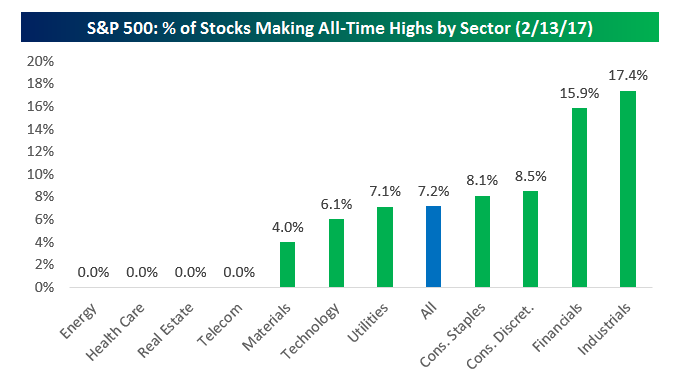 Takeaway
The breadth of the stock market's explosive rally is impressive.
Yet stock valuations are anything but cheap.
According to FactSet, the S&P 500 trades at roughly 21 times the past 12 months of earnings.
The 10-year average is about 16 times earnings.
Photo Credit: William Ismael via Flickr Creative Commons