Britain's decision to leave the European Union has certainly caused massive moves in global currency and stock markets
Yet this much is clear heading into July: Brexit is a surprise, not yet a catastrophe.
The market pain isn't anywhere close to what followed the 2008-2009 global financial crisis.
In fact, there may be even some interesting buying opportunities for the discerning investor as the dust clears.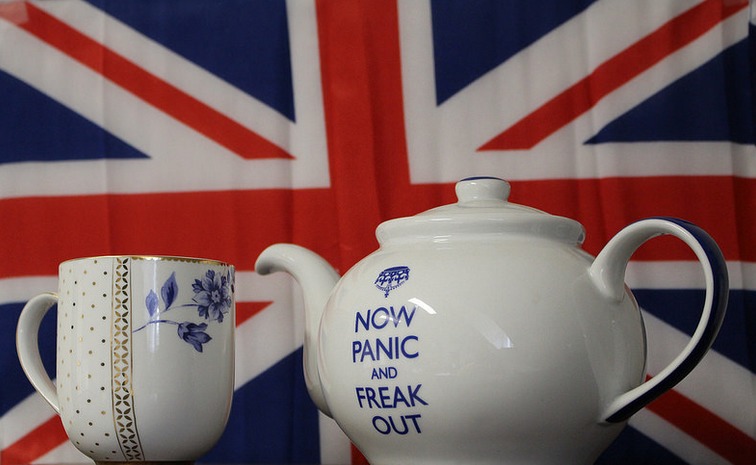 Brexapocalypse?
That said, there's no question that the vote is bad news for the British economy.
IMF Chief Christine Lagarde said in a recent interview published in Le Monde that the European Union exit could cut Britain's gross domestic product by anywhere between 1.5 and 4.5 percentage points by 2019.
Even so, the British stock market has already recouped its late-June losses.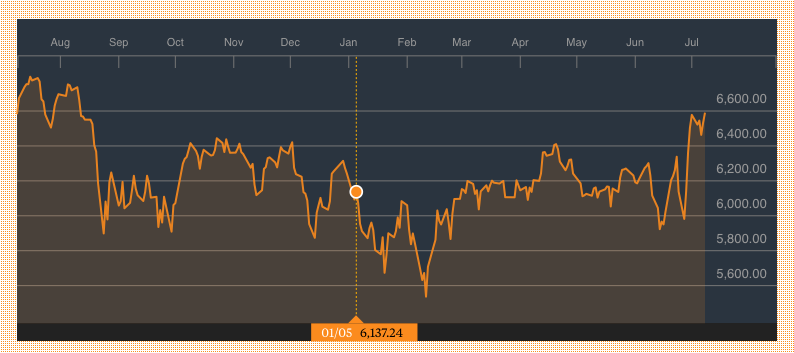 Bargains
In fact, bargain hunters quickly pounced in markets across Europe and in the US.
In a recent analysis, equity analysts with investment bank Jeffries say that, while market volatility may continue for some time, there are stocks that have been clearly oversold for no good reason.
It came up with a list of 10 stocks worth a serious look, given their upside potential.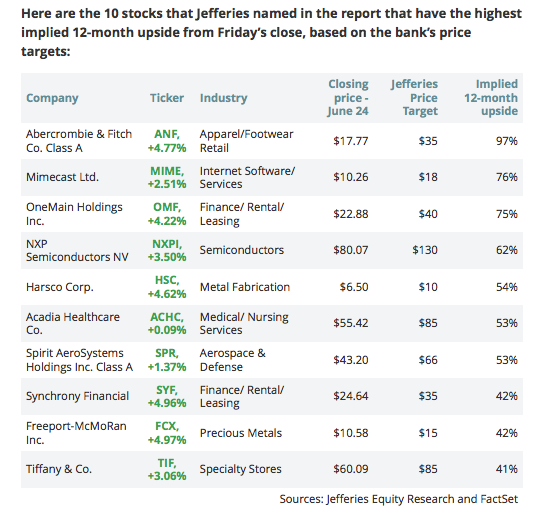 Bargains
Covestor portfolio manager Charles Sizemore, founder of Sizemore Capital, thinks some investors even ought to consider going long on the British pound.
True, the British currency has taken a beating. Yet, as he sees it:
"So if the pound sinks any further, in my opinion I would expect major coordinated central bank action from Fed, the European Central Bank and the Bank of Japan to prop up the pound. Call it a modern day version of the old "Greenspan put."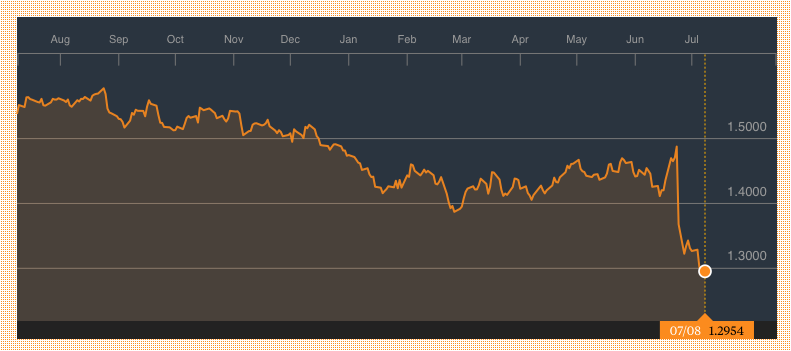 Sizemore suggests getting pound exposure via the Currency Shares British Pound Sterling Trust ETF (FXB) or shorting the yen, which has risen as the pound has fallen since the Brexit referendum.
Takeaway
Relax. Most market analysts don't see a market Brexapocalypse any time soon.
Markets may be choppy as we learn more about the direction of the British economy and European Union.

Yet now is a time for cool stocktaking—not panic. There are bargains to be had in my opinion.
Photo Credit: frankieleon via Flickr Creative Commons