In early March, PureFunds, the ETF sponsor that in late 2014 brought you the "Cyber Security" exchange-traded fund (ETF) (HACK) released another on-trend financial product.
This time, PureFunds is hoping you'll 'play' the video game space with its "Video Game Tech" ETF (GAMR).
I've been covering the video game industry for about 20 years, first as a buy-side analyst and then as a portfolio manager focusing on technology stocks.
My first reaction to learning about the GAMR ETF is…what took you so long? The cynic in me figured that this product was long overdue. But that doesn't mean buying it is a good idea.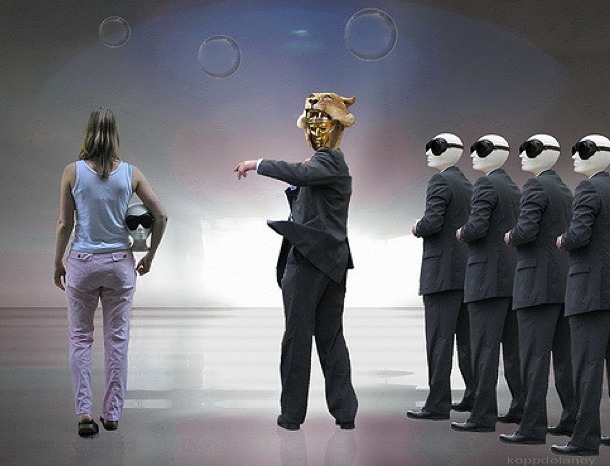 Expensive
First, the GAMR ETF sports a steep 0.75% expense ratio, a level that verges on mutual fund territory. By comparison, the expense ratio for the popular S&P 500 SPDR ETF (SPY) is only 0.09%.  
Yet 50% of the GAMR ETF's net assets are in just nine stocks so you could easily re-create much of GAMR in your own portfolio and would likely do so more cheaply, depending on how much you pay to trade.
Volatile
What's more, the GAMR ETF isn't exactly massively multi-player: There are only 36 separate stocks in the whole fund. This will make the product inherently more volatile than other, broader ETFs like the SPY or the QQQ.
Another thing to consider is that in the last few decades, narrowly-targeted investment products seem to emerge just in time for the peak of the trend on which they are trying to capitalize.
Remember the Jacob Internet Fund, begun in 1999? December 13, 1999, if we're being specific. By September 2002, the Jacob Internet Fund had lost 95% of its value.
Track Record
It's worth noting that PureFunds released its Internet security ETF in November 2014 and though it rose for the next eight months, by late March 2015 it was down about 8% from where it was initially priced. By comparison, the Nasdaq Composite index was down about 2% over the same time frame.
Narrowly targeted ETFs like GAMR try to surf the momentum in the underlying stocks but as Zynga ZNGA (a GAMR constituent) and King Digital (KING) have shown in the last few years that momentum can reverse abruptly and painfully.
Video games aren't necessarily zero-sum where hits always crowd out the duds. Sometime a new platform cycle causes all the publishers to fall while an installed base of hardware builds.
Of course, video games are now more than just the traditional consoles like xBox and PlayStation with which we're familiar. Games for smart phones are wildly popular, but it's been difficult for publishers like Zynga and Glu Mobile (GLU) to monetize that popularity over a multi-year time frame.
Major Chinese on-line services like Tencent Holdings (TCTZF) provide games on their platforms, but those firms are so large that even a hit game wouldn't move the needle, in terms of revenue or stock price, in my opinion.
Virtual Profits?
What about Virtual Reality? The production version of Facebook's (FB) Oculus Rift was just launched in late March, complete with 30 titles.
Early reviews have been…lukewarm.  I think Virtual Reality will make for some compelling game experiences. But history has shown that game companies, whether platform, publisher or accessory makers, have to climb an expensive learning curve associated with a major technology transition and that journey always takes longer and costs more than initially estimated.
If you're looking for tech companies with high profit margins, occasionally high growth rates and selling products – like Grand Theft Auto – known to all your friends, then investing in video game stocks has a certain appeal.
Less Is More
Less appealing is the hit-or-miss aspect of gaming itself, where sales and profits depend heavily on the unpredictable tastes of mostly young men. Not to mention the industry seasonality that is oriented around the year-end holidays.
So what about the GAMR ETF? Buy, sell or hold? My take is that individual video game stocks are trading vehicles, not long term investments.
One publisher or platform can often succeed at the expense of another.  Buying a whole bunch of them at the same time defeats the purpose of capturing the upside of a break-out game.
I believe you should take your video game trading cue from the real game of baseball: Wait for the right pitch. Not 36 of them at the same time.
 
Photo Credit: Hartwig HKD via Flickr Creative Commons