On March 29th, 2016 an FDA Advisory Panel met to discuss the fate of Acadia Pharmaceuticals' (ACAD) anticipated drug Nuplazid for the treatment of Parkinson's Disease Psychosis.
After a long day and many tough questions, the panel voted 12-2 in favor of Nuplazid, citing benefits outweighed the risks associated with the drug.
This may be a very big step for ACAD. The panel was particularly tough on ACAD I believe in part because of the new scale the company used.
This new scale, called SAPS PD, measured 9 items associated with Parkinson's patients regarding hallucination and delusions.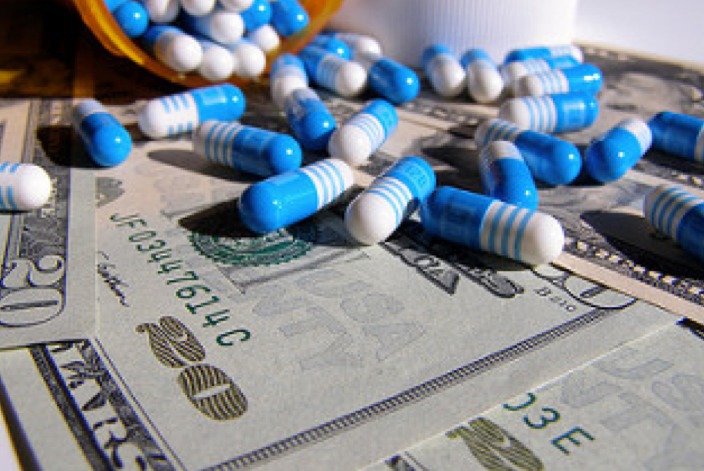 Encouraging Results
This will now become the scale most companies use when trying to show efficacy in Parkinson's Disease Psychosis (PDP) for future drugs. Despite the tough questions, ACAD was very prepared and was able to show efficacy with a few different measures.
Going into the panel there was much discussion amongst investors regarding "QTc elongation", which can be a bad side effect that affects the heartbeat.
However, there was not much conversation on the QTc issue. In fact in the panel's second question, which addressed the safety concerns, this issue was never even mentioned.
Side Effects
Regarding other safety conditions and side effects, the FDA couldn't, in my opinion, put together enough facts to show Nuplazid was the cause of any Serious Adverse Events (SAEs) or death.
However, it was strongly noted several times that SAEs and death were elevated in the Nuplazid arm of the trial. However, there was no one underlying cause that could be pinpointed.
It was also noted several times that these events and deaths were not all that dissimilar from what is commonly seen in this indication.
Phase 4 Trials
Finally, a few panelists discussed the idea of a phase 4 trial or open monitoring of patients on the drug. However, the discussion around this got almost nowhere, in my opinion, because they were not quite sure what to monitor for, since they could not find a single underlying cause.
It was also mentioned that, because the trial size was so small, only 200 patients, one more or less SAE could have shifted the results in either direction.
There was some discussion surrounding a Black Box warning, which is the strictest label and warning the FDA can place on a drug.
A Black Box warning is certainly not uncommon for psychiatric drugs. Most antidepressant and antipsychotics carry these warnings. Half of the panel seemed in favor of a warning, while the others were not.
Off-Label Use
By the end of the day, I was actually feeling that there was a chance Nuplazid would not get a black box. I had expected one, but it seemed there was some real debate around whether it was warranted.
The other concern was around off-label use, this is where a doctor can prescribe a drug for something other than the indication it was approved for. This, in my opinion, is the reason a Black Box warning still is a possibility.
Whether Nuplazid gets a Black Box or not, it will hopefully be the only drug approved for PDP very soon. To me this means Nuplazid will become the standard of care for PDP patients. It is my belief it will have to be used first for any new treatments in PDP.
The last hurdle in the approval process will be the final approval from the FDA, which is due by May 1st, 2016. Until then there is still a risk that the drug does not receive a final approval.
Labeling Risk
There is also the labeling risk, since we don't know how restrictive the FDA will be regarding that. These factors can all hinder Nuplazid's commercial success.
ACAD has mentioned that, should they get a favorable ruling from the FDA they plan to file with the European Commission. If everything goes accordingly, it is my belief that this is likely to happen sometime around the fourth quarter of this year or the first quarter of 2017.
Other events on the horizon for ACAD will be the results from their Alzheimer's Disease Psychosis (ADP) trial due sometime in the second half of 2016. Additionally, they are also studying Nuplazid in Alzheimer's Agitation (AA).  
I expect the Nuplazid to be priced somewhere around $14,000 a year, which is a similar pricing to other Antipsychotics. Around 40% of the one million PD patients develop PDP, or 400,000 people.
$2 Billion 
If ACAD could capture one third of that population – or 150,000 patients – that would put revenue somewhere in the neighborhood of approximately $2 billion. I think the number grows, should there be an European Union approval and/or a positive readout in ADP or AA.  
With yesterday's positive panel, we got one step closer. Investing is not easy, you have to take the good with the bad. However, when you find companies you are passionate about and that are making real changes in people's lives, it makes it all the more rewarding.
I am long shares of Acadia Pharmaceuticals, as are clients of the investment firm I work at, Mott Capital Management,. It is my belief that Nuplazid offers a unique and novel way to help those that suffer from PDP. Additionally, it is my belief the drug could potentially offer hope in other indications as well.
Mott Capital Management, LLC is a registered investment adviser. Information presented is for educational purposes only and does not intend to make an offer or solicitation for the sale or purchase of any specific securities, investments, or investment strategies. Investments involve risk and unless otherwise stated, are not guaranteed. Be sure to first consult with a qualified financial adviser and/or tax professional before implementing any strategy discussed herein. Upon request, the advisor will provide a list of all recommendation made during the past twelve months. Past performance is not indicative of future performance.
 
Photo Credit: Chris Potter via Flickr Creative Commons