This has been a brutal year so far for tech stocks.
The tech-laden Nasdaq Composite Index is off nearly 14% as of January 12, versus about 8% for the broader S&P 500 Index.
True, market conditions generally have been painful thanks to worries about the Chinese economy, the collapse in oil prices and worries about some European banks.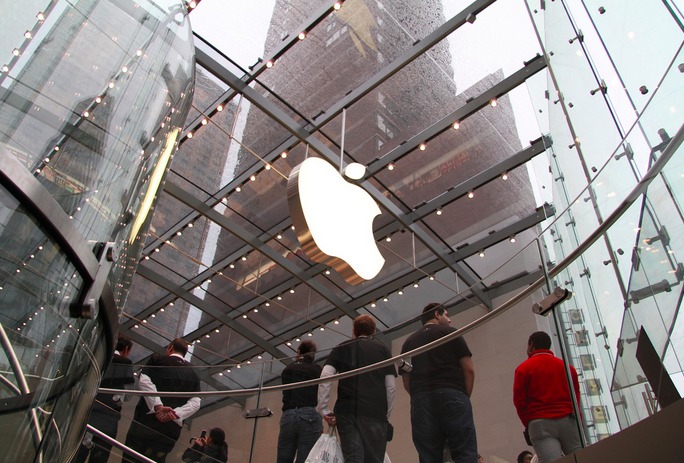 Earnings Misses
However, disappointing earnings news among some tech bellwethers has also played a role.
Apple (AAPL) turned in record fourth quarter results, but spooked investors after it noted a weaker revenue outlook for its iPhone lineup and headwinds in China.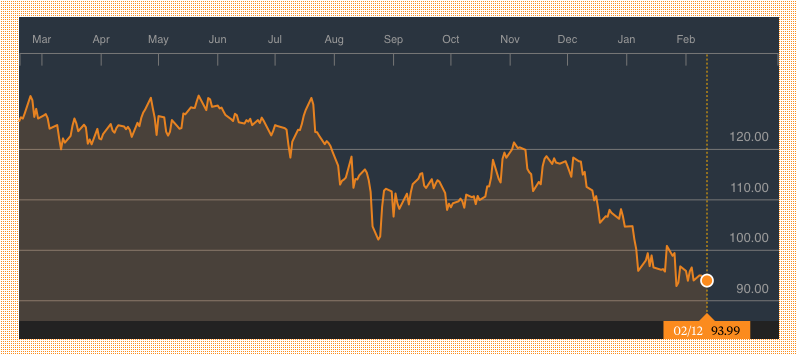 Amazon (AMZN) disappointed investors after it reported earnings below Wall Street projections. Twitter (TWTR) did the same regarding user growth, while LinkedIn (LNKD) offered lower earnings guidance.
Big Tumbles
More broadly, though, a slew of tech stocks have come way off their highs, according to an analysis by Bespoke Investment Group.
Some 30 stocks in the Nasdaq 100 index are down an average of 47% from their three-year highs.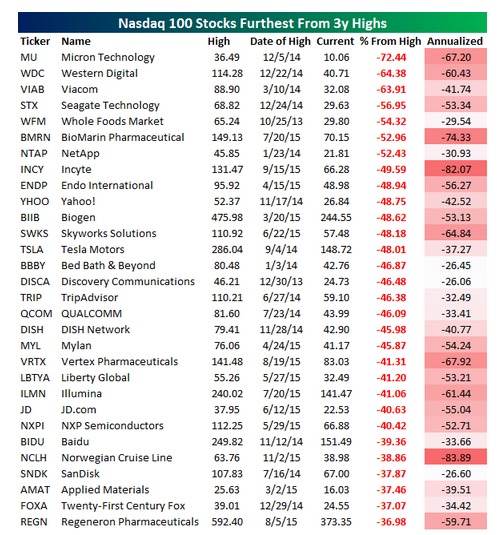 Valuations
The ugly selloff in tech stocks have sent valuations (based on price-to-forward earnings ratios) tumbling back to earth, according to Bloomberg Gadfly.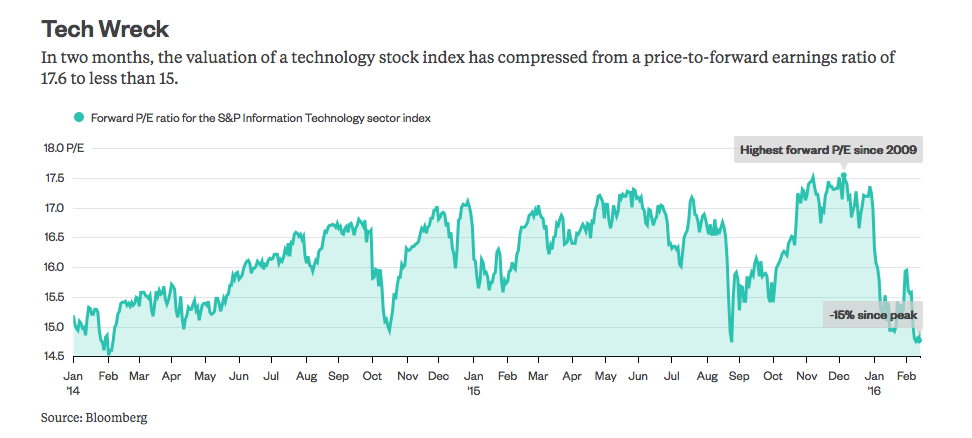 However, tech shares still look expensive relative to the broader market. So they aren't a huge bargain just yet.
Takeaway
The Nasdaq is suffering steeper losses than other broad market market indexes like the S&P 500 and Dow Jones Industrial Average.
Some earnings misses and still-pricey valuations have investors walking away.
Photo Credit: Matt Buchanan via Flickr Creative Commons