During the fourth quarter, three new positions were added to the Prudent Value portfolio while three positions were reduced on price strength.
The largest of the three purchases was search engine giant Google (GOOG).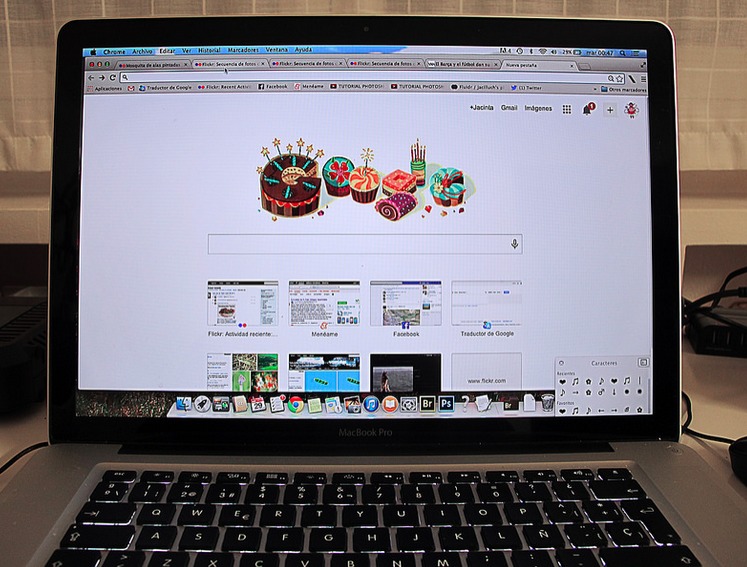 Most of the company's profits are derived from AdWords, an online advertising service that places advertising near the list of search results.
Google's share of the global desktop search engine market is 66.44% for all browsers and operating systems. The company's mobile/tablet search engine market share is even higher at 91.50% for all browser and operating systems.
Fair value
In my opinion, the portfolio's purchase in the fourth quarter was achieved at a fair price relative to its past historical multiples.
Moreover, Google's growing franchise coupled with its excellent financial position ($59 billion net cash after subtracting $3.2 billion of long-term debt), makes this wonderful business a sound long-term buy in my opinion.
As 2015 unfolds, I remain optimistic the U.S. economy will remain in growth mode (albeit uneven and under-par relative to past recoveries).
The prices of commodities, particularly oil, have tumbled in recent months, which might lead to some buying opportunities.
It's also worth noting that the strengthening of the dollar will create headwinds for commodities in general.
Market recap
The S&P 500 Index returned 4.88% in the fourth quarter of 2014 compared to 10.51% in the same quarter last year.
International and emerging markets felt most of the pain as their equity prices reached negative territory by mid-October due to the strengthening of the U.S. dollar and political tensions overseas.
Yellen Put
The S&P 500 promptly reversed course and ended the year with a total return of 13.69%.
Market analysts familiar with the matter attribute the reversal to stronger than expected third-quarter earnings, a reduction in fear related to Ebola, and the accommodative U.S. Federal Reserve run by Janet Yellen.
Market participants talk a lot about the Yellen Put. The Fed's December statement suggests a dovish monetary policy for the foreseeable future.
Photo Credit: Jacinta lluch Valero via Flickr Creative Commons
DISCLAIMER: The investments discussed are held in client accounts as of January 31, 2014. These investments may or may not be currently held in client accounts. The reader should not assume that any investments identified were or will be profitable or that any investment ­recommendations or investment decisions we make in the future will be profitable. Past performance is no guarantee of future results.